Zee Media Bureau
New Delhi: Exactly a week ago, four cars from Tata Motors – Zest petrol, Bolt petrol and the Tiago petrol and diesel – did what many would have thought unimaginable.T hey were driven 50,000 km for 18 days non-stop and at speeds averaging 120-130km/h! These weren't any specially built cars meant to handle the rigours of this exercise but stock units you will find at any Tata showroom. In the process, they ended up not just setting a slew of records, but also shattering several myths regarding the reliability, handling and performance of Tata cars.
Three days after the Geared For Great Challenge concluded, the vehicles arrived home at the Tata Motors plant near Pune where they were greeted to a rapturous welcome from the staff who were seen beaming with pride at their cars' achievement.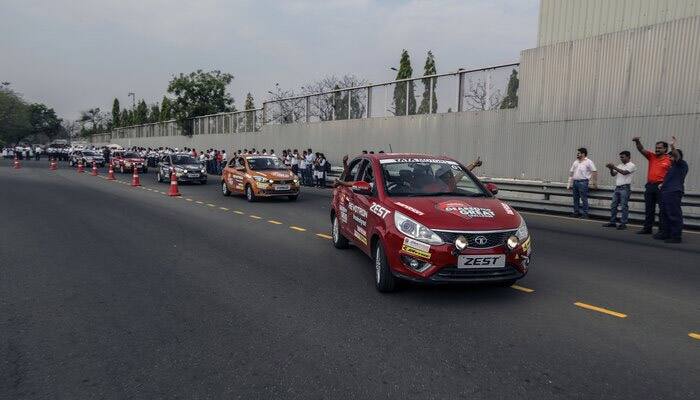 Some interesting figures emerged while the records were being analysed. So, overall, some 404 national records were set with the Zest being the first Indian car past the 50000km mark. While all cars broke the earlier record of 3082km in 24 hours, it's the Bolt that went past that mark the fastest. The Bolt then went on to set the new 24-hour record of 3161km, the highest by any Indian car. The Bolt and Zest also hold the combined record of being the fastest cars with average speeds going up to 147.9 km/h during the initial hours!
There are several more interesting figures to share with you but we can't for lack of space. But if numbers fascinate you as much as it does to us, then the tables below will offer a fascinating glimpse into how some of the major records shaped up.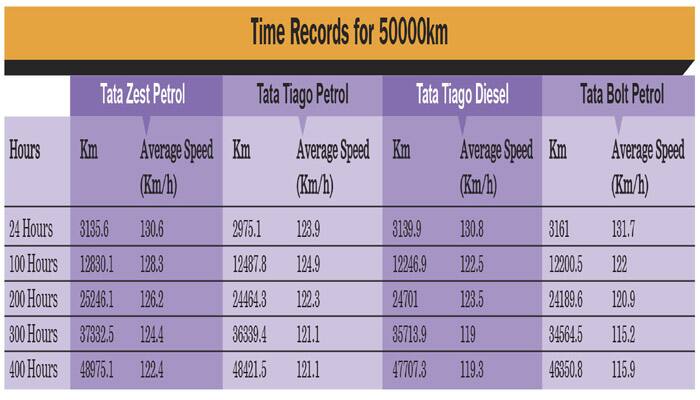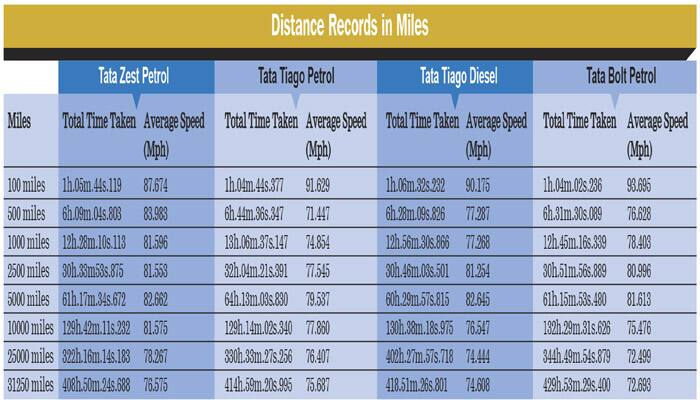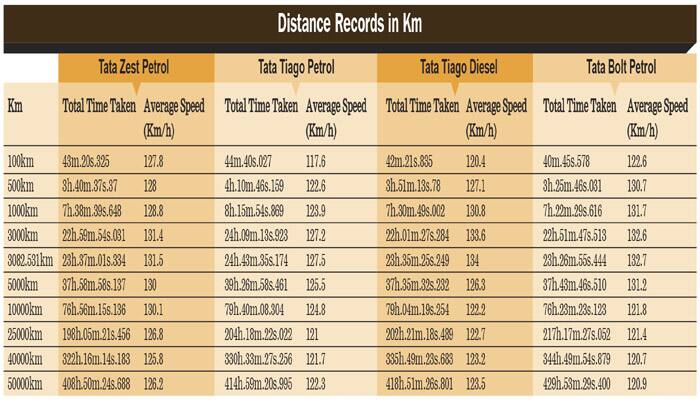 (This is an advertorial piece)