Zee Media Bureau
New Delhi: Chinese computer titan Lenovo showcased a series of new smartphones, including a keenly-awaited Tango handset and new Moto Z models with Moto Mods that can be transformed into video projectors or powerful speakers.
All this was unveiled at the Lenovo Tech World event in San Fransisco.
The Motorola Moto Mods have raised a lot of curiosity among gadget lovers. If you are new to the concept, here's a simple explanation of what the Moto Mods are, how they work etc.
What are Moto Mods?
Moto Mods instantly transform your smartphone into an entirely new device. Moto Mods snap onto your phone using integrated magnets while they fit perfectly onto the phones. You can swap Moto Mods in a snap.
How to install Moto Mods?
When you snap on a Moto Mod, your phone recognises it and adjusts automatically. The one-time set up is easy as a couple of quick taps on the phone display.

Three things that you can do with these Moto Mods
Moto Insta-Share Projector: Streaming shows and movies to sharing your photo library, the new Insta-Share Projector projects an image up to 70 inch on any surface—from any angle—for entertainment in places you never imagined.
JBL SoundBoost/Speaker: Snap on the new JBL SoundBoost for the loudest, bumpin'est, OMG-I'm-carrying-a-concert-in-my-pocket experience ever.
Incipio offGRID Power Pack: Huge battery life. Light in your pocket. New Power Packs add up to 22 hours¹ of extra power and look fantastic—without adding bulk.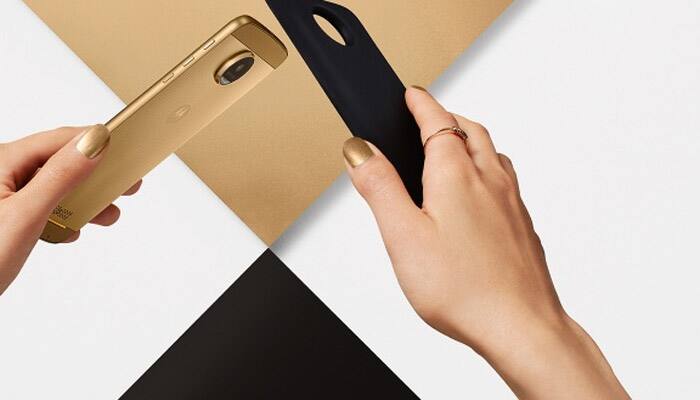 -Features are sourced from Motorola