Zee Media Bureau
New Delhi: Discounts are one of the biggest perks of online shopping. Did you realize that the sometimes shopping sites merely promise discounts to lure you into shopping?
As you would move an item into the cart, the shopping many not apply discount on the item, and would would hit the pay button without realizing that the site has sneakily duped you.
For example: Check out this site Jabong.com offering 20 percent discounts on kids clothing. As you would apply the discount code EXTRA20, for a 20 percent discount, you would assume that the site has applied the discount on the items and hit the pay button.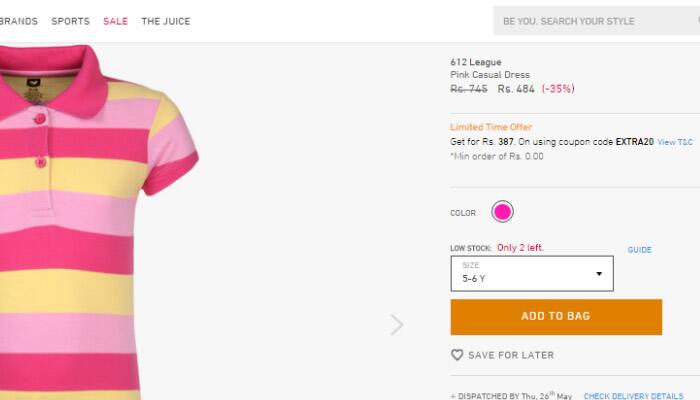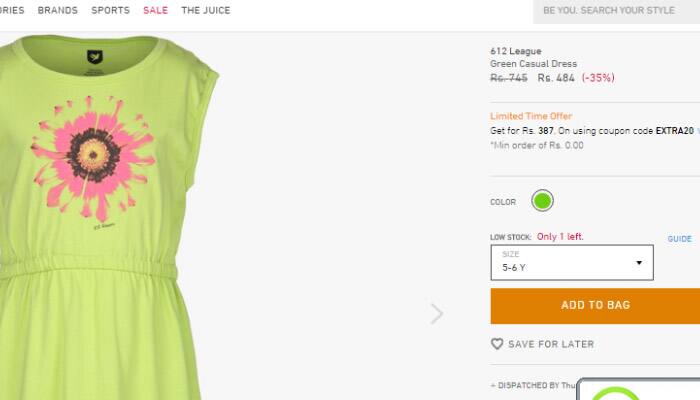 ​
The reality is different. Just notice that even after the application of EXTRA20 discount code, the prices of the products remain unchanged.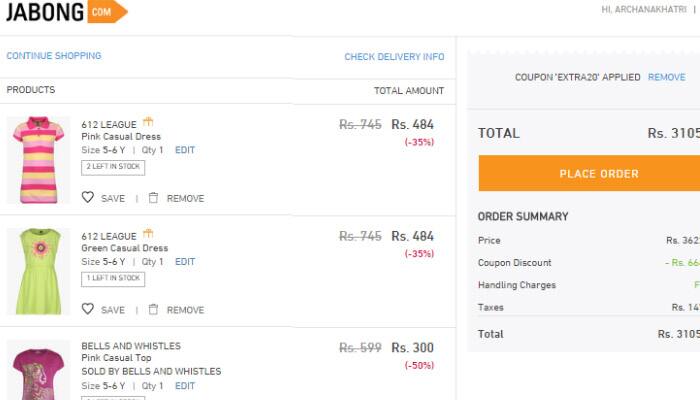 All you need to do is to keep a track on the price offered to you on the page explaining the item, the final price showed in the cart after discount(if any) and the price charged on you when the product is delivered(in Cash on Delivery).