New Delhi: The Gujarat Chapter of Indian Institute of Mass Communication Alumni Association (IIMCAA) organised 'Connections 2018 Ahmedabad', the annual alumni meet of the institute at SilverCloud Hotel on Sabaramati Riverfront on Sunday (March 18).
Chapter President Dr Pradeep Mallik presided over the meeting. Chapter General Secretary Arvind Kumar and Treasurer Piyush Mishra were also present in the meeting.
IMCAA General Secretary Mihir Ranjan, founder member Ritesh Verma and electronic media journalist Kishan Barai were among the prominent guests.
A range of topics were discussed during the event whose primary objective is to establish connect between people who have studied at the prestigious IIMC.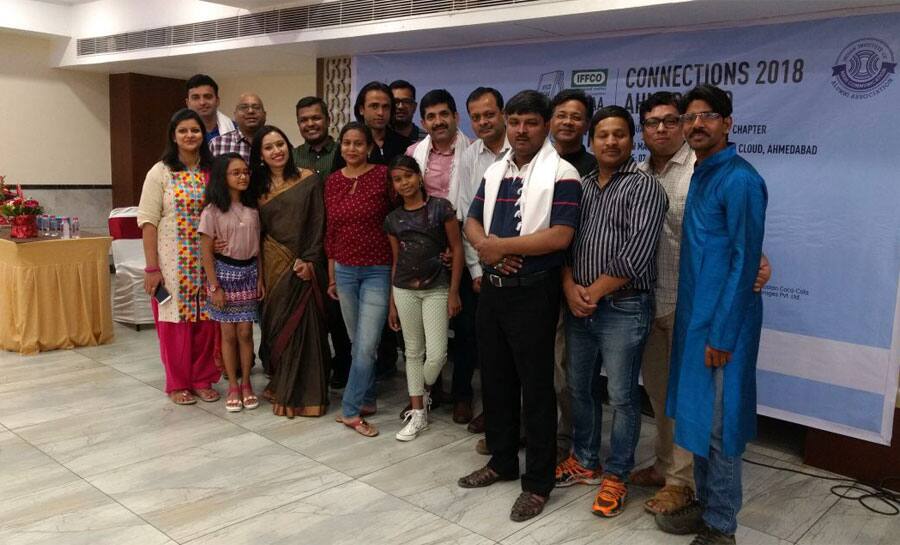 "At Indian Institute of Mass Communication we hardly know any of our senior or junior batch people as by the time a new batch had entered the campus the previous had already left. But IIMC Alumni Association served as the common thread which brought us together and today we are proud to say that we are a close-knit family," Mihir Ranjan said while addressing the gathering.
IIMCAA is hosting its annual meet 'Connections' in 14 cities across India apart from Singapore and Tashkent. IIMCAA Connections 2018 was launched in Delhi on February 18. The final event is scheduled in Chandigarh on April 22.
With the motto of communicating through its annual meet, the IIMC Alumni Association emphasizes on creating a bond between the ex-students, current batch and the faculty.