MUMBAI: The Maharashtra Chapter of Indian Institute of Mass Communication Alumni Association (IIMCAA) on Tuesday organised 'Connections 2018 Mumbai', the annual alumni meet of the institute at Mumbai Press Club. The meet saw the felicitation emerging communication professional Sukanya Jena (Odisha Livelihoods Mission) who was given IFFCO IIMCAA Awards, 2018 in the Advocacy category.
Thoughtshop Advertising founder Vipin Dhyani bagged the IFFCO IIMCAA Award 2018 for Advertising. The award, which includes a trophy, a cash prize of Rs 21000 and a Samsung Galaxy Tablet along with a certificate, was presented by Magsaysay Awardee and Goonj founder Anshu Gupta.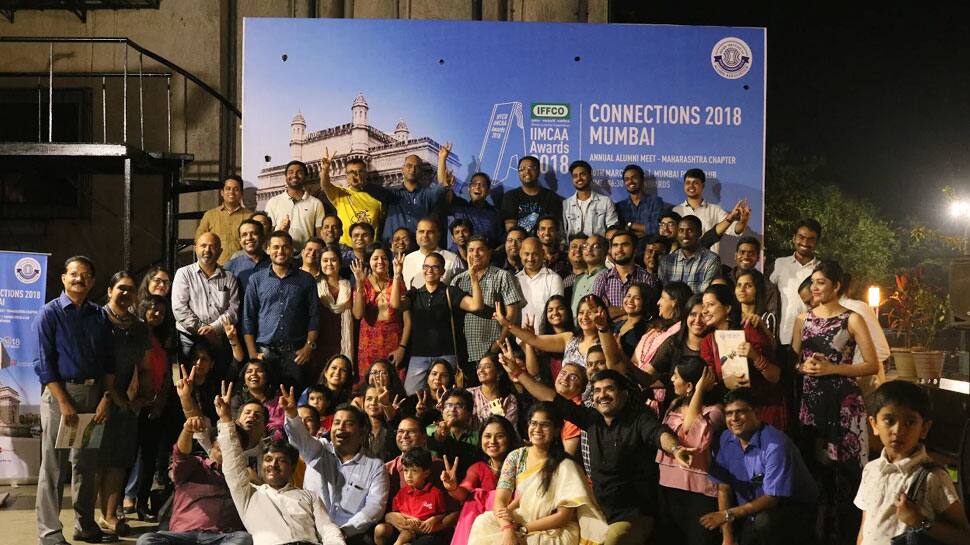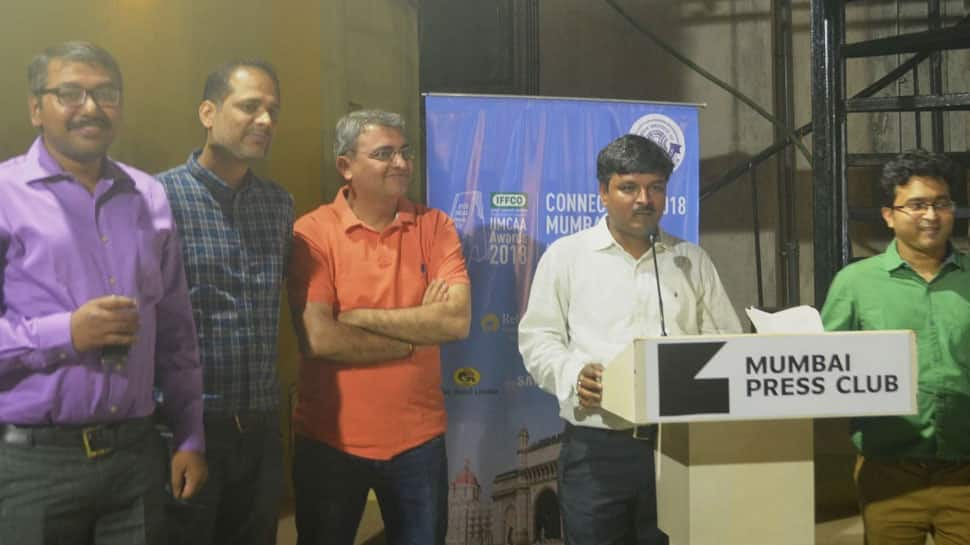 IIMCAA is hosting its annual meet 'Connections' in 14 cities across India apart from Singapore and Tashkent. As many as 70 alumni of IIMC, a state-run premier media institute, attended the Mumbai leg of the event.
Chapter President Gayatri Srivastava presided over the meeting while General Secretary Devidutt Tripathy conducted the meet. Tuberculosis survivor Nandita Venkatesan addressed the meet describing her struggle and her commitment to guide and make people aware who suffering from the disease.
A tribute to late Bollywood actress Sri Devi was also paid by Kamini Singh with a performance on the songs of the departed actress.
Senior Journalist Saurabh Sinha, Neeraj Bajpai, Brajesh Mishra, Piyush Pandey, Vipashana, Rashmi Chouhan, Amrit Jha, IIMCAA General Secretary Mihir Ranjan, IIMCAA Treasurer Deeksha Saksena, IIMCAA MP Chapter President Anil Saumitra, IIMCAA Karnataka Chapter Organisation Secretary Chaithanya Krishnaraju, IIMCAA Founding Members Harshendra Singh Verdhan, Gaurav Dikshit, Animesh Biswas, Ritesh Verma, Anand Saurabh, Senior PR Personalities Braj Kishore, Sourav Mishra, Mithun Roy attended the Mumbai meet. Sonam Saini presented the vote of thanks.
IIMCAA Connections 2018 was launched in Delhi on February 18. After organising its 2nd chapter meet at Dhenkanal in Odisha on February 26, Mumbai was the 3rd meet of 2018 calendar.
IIMCAA is all set to host its upcoming state meets in Jaipur and Hyderabad on March 17 followed by a meet in Ahmedabad on March 18.