Mumbai: Shri Krishna Janmabhoomi – Mathura – and Vrindavan – where the Lord grew up, have a number of temples dedicated to him. Amidst an array of ancient divine monuments, a newly built wonder in marble adds to the glorious legacy of Braj Bhoomi. Spread over 54 acres of land, the Prem Mandir temple complex comes across as a dream in marble that retells the tales of Shri Krishna in an artistic way.
Established by spiritual guru Kripalu Maharaj, the Prem Mandir took about eleven years and an investment of Rs 150 crores to get completed. Thousands of craftsmen worked to make Prem Mandir a reality.
What is unique about the two-storeyed main structure of this temple complex is that it houses idols of Shri Krishna with his consort Radha and Lord Rama with his wife Sita respectively.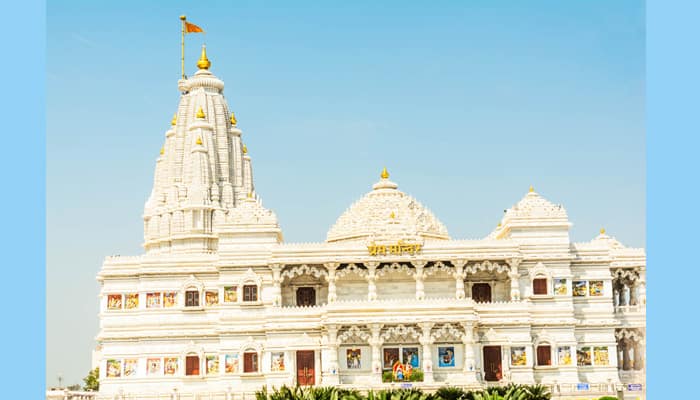 The interiors of the temple have tales of Krishna embossed on the walls to give a visual reference to his omnipresence.
Gorgeous chandeliers and lights recreate a world significant to illuminate your mind, body and soul.
Around the main temple, one can find momentous episodes of Krishna's childhood depicted in figures – for instance the 'lifting of the Govardhan Parvat' and the 'Kaliya Mardan'.
All in all, the Prem Mandir is an absolute visual delight besides being a platform for devotees to connect with God in an environment that's dreamlike.