The wedding season is here to give you a chance to emerge all beautiful and pretty. And, real beauty lies in silky, smooth skin. So, whether it's a wedding of a friend or a long-distant relative, indulging into one of the various kinds of facials available today becomes a necessity, than a luxury. But in order to achieve real beauty you ought to choose a facial according to your skin's need and type. Renowned Cosmetologist & Aesthetician and Founder-Director of ALPS Beauty Clinics, Ms. Bharti Taneja, reveals five fabulous facials for this Wedding Season. Choose yours.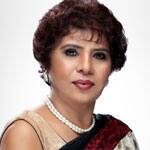 Mineral Facial:
The active ingredients of this facial are loaded with various minerals like zinc, calcium, copper etc. that work on cell renewal process there by making skin fairer  & younger. This facial makes-up for the lack of minerals in the skin – by working deeper inside it and providing the required nourishment. The process starts-off with deep cleansing of the skin by mild scrubbing; followed by penetrating the minerals deep inside the skin with the use of a special equipment. All this makes way for a healthy and glowing skin.
Shine & Glossy Facial:
Our skin is exposed to a variety of things like sun rays, dust, pollution and many more. This makes it lose the natural luster and shine. Shine & Glossy Facial brings an instant glow by revealing the young skin underneath. This one makes good use of fresh fruits pulps and juices. A small amount of glycerin is added too, to do away with the dryness issue of the skin. This facial not only boosts the moisture level of your skin – but makes it appear younger and brighter as well.
Gold Facial:
Gold facial has always been a rage amongst women. This facial is incepted with removing all the dead skin-cells of your skin with the use of an advanced scrubber machine – which eventually make the elements of gold (via liquid gold) to penetrate deep inside the skin. After reaching inside the skin-cells, the gold ensures proper blood-circulation which detoxifies the entire facial skin by removing all the bacteria and toxins present in the blood. Gold also makes way for enough oxygen supply in to the blood which eventually makes your skin more nourished in no time. The facial helps nourish and revitalize your skin, while accelerating cell renewal and restoring vital PH balance, leaving you with a glorious golden glow for the occasion.
Q 10 Facial:
Infused with a co-enzyme called Q10, this one is latest of all the tecno-licious facials. This enzyme is already found in our bodies, but it keeps on reducing as one ages. When used on your skin externally with the help of a penetrating machine, this fights and slows-down ageing by repairing damaged cells of your skin. It is done using Q10 products, which is fortified with antioxidants that are anti-ageing in nature and keeps your skin young forever. It also boosts the production rate of collagen inside the skin. Collagen is a skin-protein, responsible for maintaining the elasticity of the skin. But, as we age, the collagen amount in our body starts diminishing – making our skin appear saggy.