A new year marks new beginning – so while remembering all the nice aspects of the bygone year and forgetting all the bitter ones – get ready for a "beautiful" year ahead. For this, take help of these super-chic beauty resolutions for attaining a prettier you, this 2015! What are these, shares Permanent Makeup Expert and Executive Director of ALPS Beauty Clinics, Ms. Gunjan Gaur.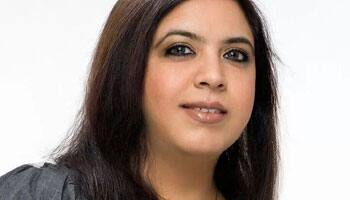 Aim for a perfect red pout
Red is a color that never goes out of vogue – especially when it comes to lips. So this year, promise yourself to flaunt your pout in style by figuring-out a perfect and matching red shade for your skin-tone. Fair skinned ladies should go for blue-based reds like, cherry; while orange-based reds are perfect for medium skin tones and if you are on a duskier side, round upon a purple-based one as in, a ripe pomegranate shade to emerge as a sultry diva!
Wear a sunscreen every time – anyhow
While most of us abide by using a sunscreen till the sun shines, we tend to ignore its importance as soon the sun goes off or the weather changes. It is to be known that harmful UVA/B rays are still there even if it's not sunny – and can cause of early skin ageing. Remember not to repeat this blunder in 2015 and make sure to apply a sunscreen with SPF 30 with PA++ protection regardless of the sun or weather for younger looking skin forever!
Keep a "party-ready" makeup kit in my bag:
Sometimes it becomes difficult to avoid a party straight after your office. And, as you can't enter the party looking all tired – always aim for keeping an office-to-party makeup kit in your hand bag. The kit must include some wet tissues, BB cream, compact powder matching to your skin-tone, a good quality liner-cum-kohl, a bright colored lipstick and a bottle of perfume and you will be good-to-groove!
"Treat" yourself on a BAD DAY!
Yes, after a hard-day's work that unfortunately got bitter too – you certainly deserve a pampering break! So this year, make sure to indulge in services like; a rejuvenating spa or a scintillating body polishing session or simply a gold facial to get back to happiness! One can also go for specific skin treatments such as; Micro Derma Abrasion, Ultra-sonic Treatment etc,. to wave off any of their skin woes and emerge chirpy again!
Learn few chic make-up tricks
Learn the art of doing ideal smokey eyes or applying a perfect winged-liner! Yes, learning such few makeup tricks will not only bring-out the creativity in you but will prove helpful for you in implementing stylish makeup in just no time. Similarly, you can also imbibe the art of concealing your dark-circles, adding plumpness to your lips using a suitable color, this year to become a most-sought after "makeup expert" in your gang!