If you have been visiting and revisiting the same parlor since ages, it's time to give it a break, as Permanent Makeup expert and Executive Director of ALPS Beauty Clinics, Ms. Gunjan Gaur, reveals some revealing facts why should round-upon an expert cosmetic clinic over your regular beauty parlor on your next beauty spree.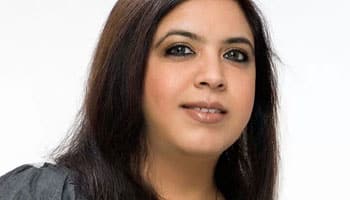 Accessibility of a Doctor:
In a cosmetic clinic you will always find a skin-specialist doctor who suggests the best skin-treatment/facial for you, after thoroughly analyzing the condition of your skin. This makes your skin lesser prone to allergies and side-effects of any beauty service provided by the salon. You go through a meticulous internal check-up for to figure out the actual reason for your skin and hair woes – and will be provided you with proper medication too. 
Skilled Staff:
While, you must be a having a regular brush with your regular parlorwali , getting your services done by skilled aestheticians will certainly make your feel the difference. So be it your monthly threading session or a special body polishing service – they are sure to provide best of services. The trained staff at these clinics is high on professionalism as well as etiquettes; in order boost your mood along with providing awesome services. 
Action to Reaction!
There are cases when after severe consultation session if your skin reacts to certain product and procures allergies in form of redness, rashes etc, these clinics are capable enough to provide with best cure through their doctor – who can immediately look after you and provide required solution. Very much unlike the near-by salon which might not have this facility. So, if you have sensitive skin – make sure to visit a beauty clinic to take better care of your skin. 
Equipped with high-end equipments:
In today's ever-more polluting environment, your skin needs a penetrative treatment that can heal it from within. Modern cosmetic clinics are well-equipped with special kind of machines, such as, Red Laser, Ultra-Sonic, Bioptron, Micro Derma Abrasor to let the product sink deep into the epidermis; while giving out the best results. Here, even a normal facial is done using one or the other unique machine for enhanced effects and bigger smile on the clients face!
Availability of latest products and techniques: 
A cheap skin or hair product can cause serious harm – and small-scale parlor does not refrain from buying such products for the sake of cost-cutting. While clinics make sure that they do not use any such item to save their clients from kind of any allergy or skin-reaction. Also, these clinics aim for treating you woes not just externally but internally too. This is why they offer n number of skin and hair treatments – rarely available at your regular parlor. So, clinic or parlour –now the choice is all yours!