Zee Media Bureau
Are you planning to explore the United States of America this summer? If yes, then we will tell you top five attractions which you can check out during your trip to the States. From children's museums, aquariums to the wildlife offerings—there is plenty to explore in many of the cities across the USA. You can Add add a wow-factor to your vacation, and experience exciting journey with your family!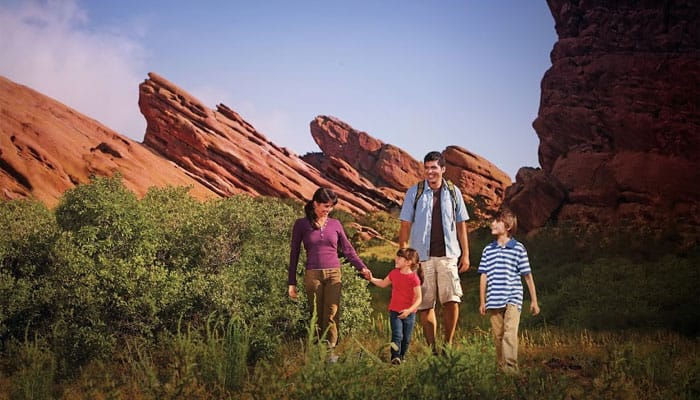 1. Mile High City—Denver, Colorado:
A visit to this young, active city at the base of the Colorado Rocky Mountains for a memorable family vacation is a must! Good weather, interesting places to explore, host of outdoorsy options, art, culture, and attractions await you. Amusement Parks, Outdoor Adventures, Performing Arts Sports and Denver Shopping will keep you busy all day!
Must Do:
A visit to the Denver Museum of Nature & Science is a must! From stunning prehistoric fossils to an exploration of outer space, it never fails to astound and amaze people of all ages, with realistic visions of the past, present and future. Also, you must visit one of the most popular zoos in America, the Denver Zoo– it has over 3500 different species with most of living outside of cages, so you can observe them in their natural habitat.
2. Texas's big City—Houston
Houston is the largest city in the state of Texas and the fourth largest in the country, and has endless attractions that appeal to adults and children alike! Plan a visit and treat your family to the city's fun-filled, action-packed adventures that are as entertaining as they are educational.There are many cultural attractions, fun activities, shopping avenues and children's museum.
Must Do:-
Buffalo Bayou has become a destination for outdoor recreation near downtown Houston. Buffalo Bayou Boat Cruises are a great way to spend the afternoon with your family.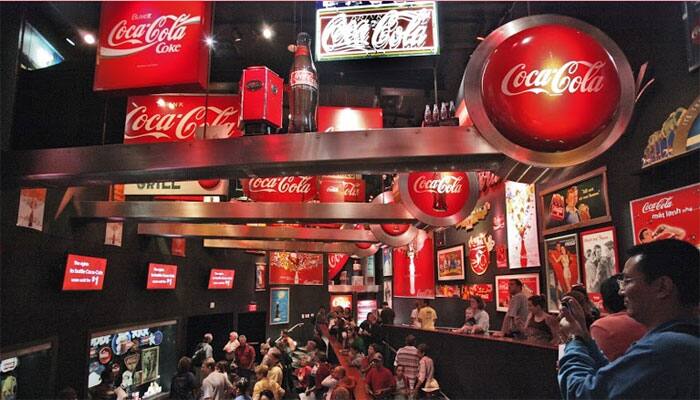 3. Urban Adventures and Fun Attractions - Atlanta, Georgia
Atlanta has a rich history, and a progressive streak. It has the world's busiest airport – which means it's easy to get here no matter where you are coming from! Visit Atlanta to experience the Southern hospitality – expect to be greeted by a smile!
Top Downtown Attractions, Georgia Aquarium, Zoo Atlanta, Martin Luther King Jr. National Historic Site can be explored.
Must Do:
The Buckhead neighbourhood is the jewel of the city. Known as the 'Beverly Hills of the East Coast', you will find gracious homes, elegant hotels and some of the best restaurants in this charming, upscale area. Also visit the elegant Swan House mansion in Buckhead, known for its beautiful gardens and interiors - it is one of the most recognized and photographed landmarks of Atlanta.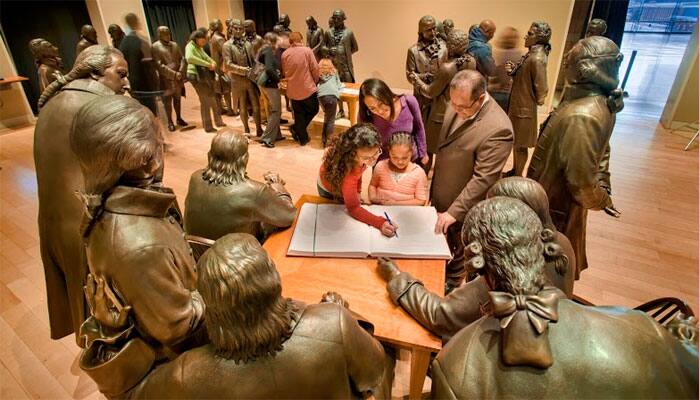 4. Philadelphia, Pennsylvania
The birthplace of the USA is not only bubbling with historic attractions and exhibits - it is also a great place to have fun and play. With a wide array of family-friendly attractions, Philadelphia offers loads of family fun!
Attractions for Children, Please Touch Museum, Sesame Place, Adventure Aquarium and Beautiful Outdoors will keep you busy.
Must Do:
For all those who love chocolate, it's worth taking a trip to Hershey—the Chocolate Capital of the USA. Here you can sample the famous confectionary as well as enjoy rides at Hersheypark. Families can enjoy go-karting, bumper boats and mini-golf at this fun entertainment centre.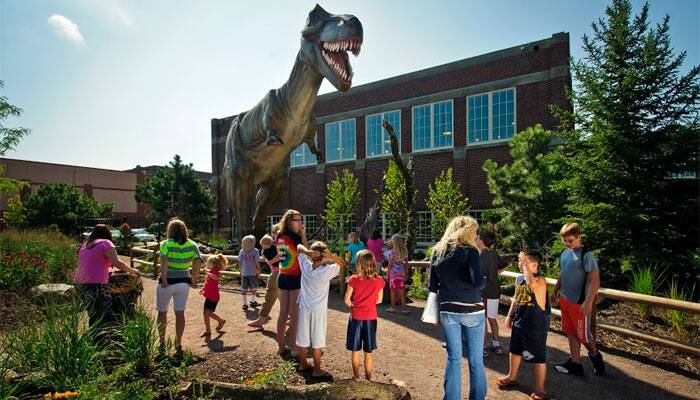 5. Up close with the big beasts amid the beauty of the Black Hills—Custer State Park, South Dakota
If your idea of a perfect family vacation is getting close to untamed creatures in their element – you can do so amid the craggy scenery of South Dakota! This holiday will give you a chance to experience the wild in the real form!
Go trout fishing, enjoy the old-fashioned hayride while exloring the place.
Must Do:
Fly the Black Hills – A must-do is this amazing one-of-a-kind adventure in the most beautiful place in the world—fly in a hot air balloon! Soar above the mountains and valleys as you take part in the magic of ballooning.