Avril- Ann Braganza
Visit the windmills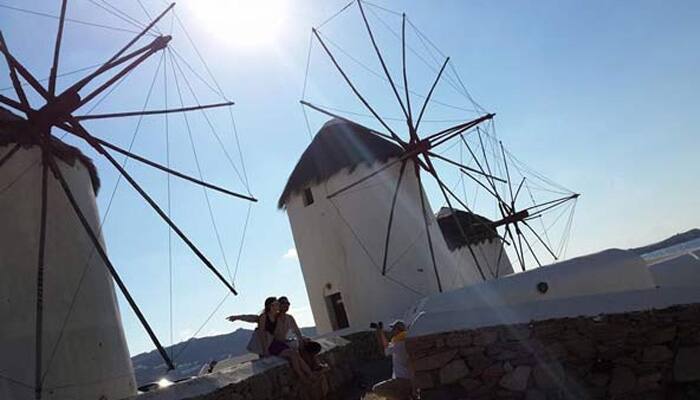 On a trip to this beautiful Greek island, you cannot miss a visit to the iconic windmills. There are currently 16 windmills on the island, of which seven are positioned on the famous landmark hill in Chora. With a similar white round shape and pointed roof, these structures were once used to grind grain, but are not longer operational. And while your gazing at the stunning scenery around you, don't forget an epic photo moment.
Party at one of the beach clubs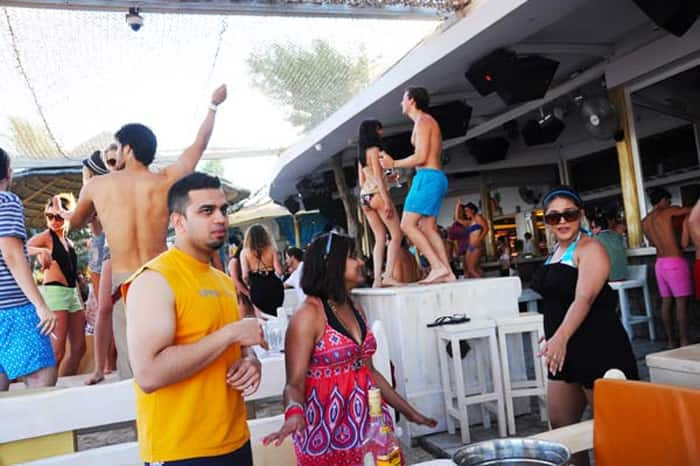 Don't let this peaceful haven deceive you. Mykonos is known for it's night life, so make sure you save some energy to party the night away. Whether or not you're a party animal, make your way to one of the several beach parties, which dominate the scene during the day. On Paradise beach, the Tropicana Bar and the Sunrise Bar cater to a mixed crowd. Tropicana Beach Bar and Club, has umbrellas and deck chairs for you to sunbathe and then at 5 pm once the music gets going, you'll find the place full of enthusiastic youngsters dancing on tables and on any empty spot they can find.
Watch the sunset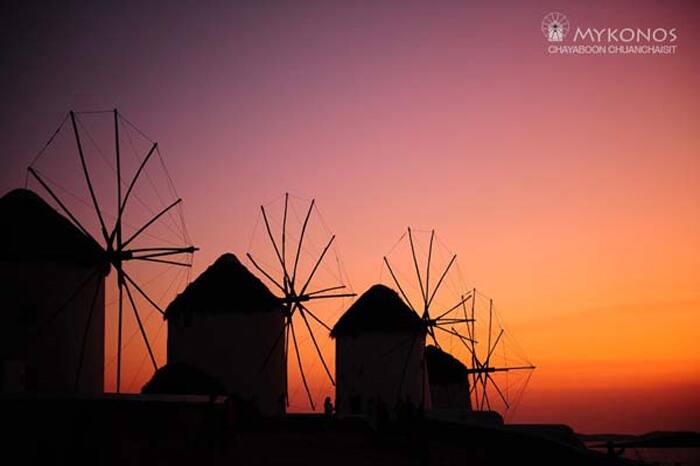 Before you party all night, you must catch the sunset. Check with your hotel at what time the sun has been setting in the last few days and for the best view. You can also head back to the windmills for that oh-so-stunning view of the windmills with the sun setting in the background. It is often advised to go to the Panagia Paraportiani church at sunset right as the light is beginning to change.
Rent ATVs and ride around the island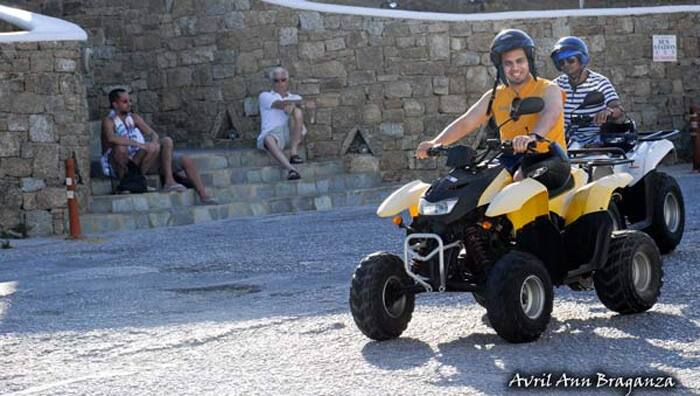 The best way to see most of the island is to rent an ATV. Of course, there are cars and bikes for hire too, but how often do you get to ride an ATV? Besides, it's way more fun. Usually, your hotel reception will have the best contacts. Remember to carry your local driving licence.
Visit the Panagia Tourliani monastery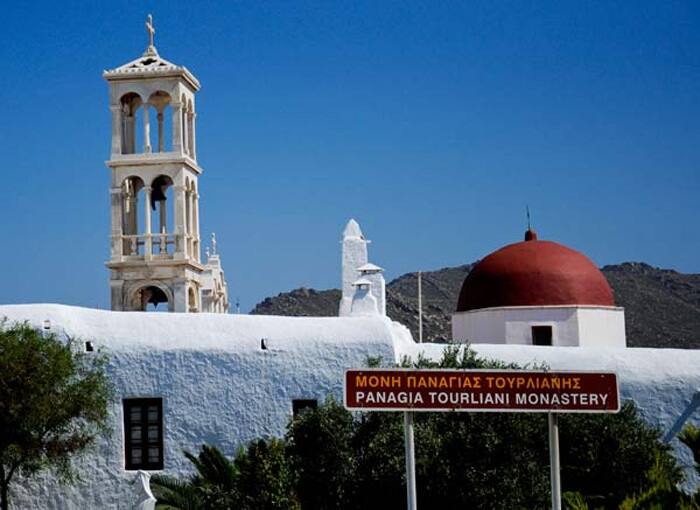 Make your way to the 18th century Monastery of Panagia Tourliani. The white-washed building with it's rust-coloured dome is known for its marble bell tower and massive Italian baroque altar screen. There are icons of apostles and saints as well as scenes from the New Testament amidst the wooden structure and the details on the iconostasis will take your breath away. Once you're done admiring the works of art, for you can't help but gaze at these beauties as soon as you enter the monastery, spend a moment taking in its solitude and tranquillity.