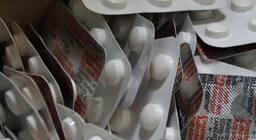 New Delhi: Pointing to a collusive nexus between drug manufacturers, officials of Drugs Control Organisation and medical experts in granting approvals to new drugs, a Parliamentary Panel said drugs banned, discarded or withdrawn in developed countries are in circulation in India.
The Parliamentary Standing Committee on Health and Family Welfare also pointed to serious lapses and irregularities on the grant of approvals to new drugs and pointed out that 33 such drugs were approved without conducting clinical trials on Indian patients.
Alarmed at concerns of safety of Indian patients using such new drugs approved by the Central Drugs Standard Control Organisation (CDSCO), the top body handling approval of drugs, the Committee held "this matter needs to be reviewed to ensure safety of patients, fair play, transparency and accountability."
The Committee said scrutiny of 42 drugs picked up randomly involving grant of drug approvals in utter disregard of regulatory procedures and violation of rules and pointed out to files of approval of three controversial drugs (pefloxacin, lomefloxacin and sparfloxacin) found missing and untraceable.
These drugs were either never marketed or withdrawn in the US, Canada, Britain, Australia and other countries.
The Committee also pointed to a nexus between drug industry and medical experts who give their opinion on "personal perception" to push "unsafe" drugs for use.
"The Committee expresses its deep concern, extreme displeasure and disappointment at the state of affairs...The Ministry should ensure that the staff at CDSCO does not indulge in irregularities in approval process of new drugs that can potentially have adverse effect on the lives of people. It is difficult to believe that these irregularities on the part of CDSCO were merely due to oversight or unintentional. Hence, all cases should be investigated," the Committee held.
PTI