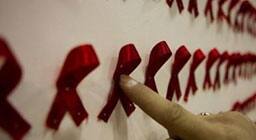 Guwahati: Assam Health Minister Himanta Biswa Sarmah today announced that the state government would give financial assistance to the next of kin of those who have died of AIDS.
The government has decided to give Rs one lakh to the family members of those who have died of the disease as they too suffer considerably during treatment of such patients,
Sarmah told reporters on the sidelines of a function to distribute cheques to patients of kidney transplantation.
The government would also provide a daily allowance of Rs 100 daily to buy medicines from outside to all patients who undergo treatment at government hospitals, besides free
treatment and medicines available in the health centres.
The minister distributed cheques worth Rs one lakh to kidney transplanted patients for post-transplantation care.
PTI