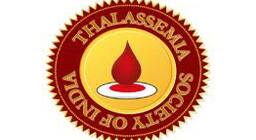 New Delhi: With more than 10,000 thalassemic children being born in India every year, experts believe that the largely incurable blood disorder can be easily prevented through greater awareness.
May 8 is globally celebrated as `International Thalassemia Day`. It is an inherited blood disorder in which the red blood cells contain a reduced amount of haemoglobin, or in severe cases, a lack of haemoglobin in the cells. Thalassemia can range from mild to life threatening and therefore should be monitored.
"Earlier, the numbers were limited to some portions of the country but now thalassemia has a pan India presence mainly because of cross marriages between people from different backgrounds," Deepak Chopra, president of `Thalassemics India` told IANS.
"Sadly, due to lack of awareness especially among couples who have not yet conceived a child, the numbers will rise further," he added.
Amita Mahajan, Senior Consultant, Pediatric- Hematology at the Indraprastha Apollo hospital told IANS that every pregnant woman should be tested for thalassemia.
"More than 10,000 kids with thalassemia are born in the country every year just because there is not enough awareness among couples who are getting married," she said.
The disorder which requires regular blood transfusion can be cured if the patient gets the right donor for a bone marrow transplant. However, the success rate remains awfully low at 3 to 5 percent.
"A patient should first get the right match then there should be advance medical equipments available at the medical centre near the patient and then he should be having deep pockets to get the transplant done," said Mahajan.
"So, regular blood transfusion is the only option left for many," she added.
However, with several reports of thalassemic patients given blood infected with HIV and Hepatitis, the experts unanimously agreed that the only the Nucleic Acid Test (NAT) could detect infection in a donor`s blood.
"But the present techniques for testing donated blood in the country are old and fail to detect infections properly," J. S. Arora, General Secretaryof National Thalassemia Welfare Society told IANS.
"The problem of infected blood arises when a person is compelled to donate blood for money. Though it is banned and illegal but it goes on undercover. So, the chances of getting pure blood from a donor who is doing it for money are very low," he added.
Chopra said that blood donation has to become a common practice and the dearth of blood makes blood donation a business for some.
"We want our water to be 100 percent pure and our gold jewellery to be 24 carat pure as well but strangely providing infected blood to thalassemic patients," said Chopra.
A thalessemic patient between the age of one to five years needs one unit of blood every month, between the age of five to ten-two units every month are needed, between the age of 10 to 15-three units are needed every month and an adult thalassemic needs four units of blood every month.
IANS