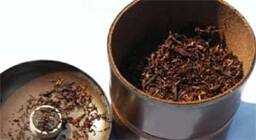 Agra: Pakistan`s Sindh province is reported to have banned the "Mainpuri tambakoo". And Indian doctors and activists too are talking of an alarming rise in the number of oral cancer patients in Uttar Pradesh`s Mainpuri district where the tobacco is manufactured.
`Mainpuri tambakoo`, as the product is called, contains betel nut, camphor, tobacco, cinnamon, clove, slaked lime as its major ingredients.
"Our government is not worried and hardly anything has been done to prevent its widespread use in the area," Manoj Chaturvedi, senior journalist and activist in Mainpuri, 100 km from the Taj city, told.
"The district, in view of the high incidence of oral cancer, had Uttar Pradesh`s first cancer treatment centre but for want of technical hands, it`s not functional. Experts say by the time it becomes operational, all the machines and equipment installed there will become obsolete," he said.
"In 13 years, over 46,000 people registered for tests and treatment. A significant number was referred to Agra and Mumbai."
Records of the Sarojini Naidu Medical College Hospital in Agra suggest that there was much higher endemicity of oral and oropharyngeal cancer (in the middle part of the throat) in Mainpuri district than there was in Agra district itself.
A Dawn report last month said the Sindh government banned the use of Mainpuri tobacco, smuggled from the Uttar Pradesh district, as physicians warned against its hazardous effects.
Qaiser Sajjad, ENT surgeon and a senior member of the Pakistan Medical Association, was quoted as saying that gutka and Mainpuri were causing cancer and most victims were men.
According to Agra doctors, the number of patients coming for consultation from Mainpuri and nearby areas is showing an upward trend.
Sughendra Pratap Singh, a young health activist from Mainpuri, told: "Three major producers of Mainpuri alone manufacture five to six quintals a day."
"Not only grown up men, but now even students and women are addicted to Mainpuri which contains mint, camphor with finely cut betel nut and tobacco treated in lime. In the past, there have been so many agitations but no results."
Medical activist Anand Rai told: "It`s a very serious matter. More than 70 percent in the age group of 30 to 45 cannot open their mouth fully in Mainpuri."
"The local Mainpuri contains a high percentage of known hydrocarbon generating substances which have a carcinogenic effect. Many come to Agra for treatment at Kamayani Hospital and Sandeep Agarwal`s hospital. The health department should wake up now."
Eminent homeopath Siddhartha Mishra said: "We do get a lot of cases of mouth ulcers with white patches, a precursor to cancer, but I am surprised that the state health authorities have not come out with a concerted and focused programme to attack this problem, especially when you know the cause and the endemic area."
ANI