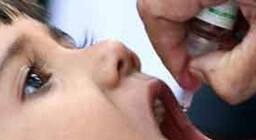 New Delhi: Drug firm Panacea Biotec today said it has withdrawn its oral polio vaccine from the World Health Organisation`s list of pre-qualified vaccines stating the facility where the vaccine is being manufactured needs further corrective actions.
According to the company, a World Health Organisation (WHO) team audited the company`s manufacturing facility at Okhla in the Capital from January 3 to February 1, to assess the quality management systems (QMS) applied to production and control of oral polio vaccines (OPV).
"In the light of the series of changes made to the facility and WHO assessment, further corrective actions need to be implemented. Thus the company had arrived at a voluntary
decision on February 7, 2012 to withdraw its OPV from the WHO list of pre-qualified vaccines," Panacea Biotec said in a statement.
The company withdrew the vaccine despite undertaking several measures regrading refurbishment of the facility and strengthening of QMS from September to December, 2011.
`Pre-qualification` is a process under which drug companies have to fulfill certain WHO-stipulated conditions to become eligible to supply vaccines to UN procurement agencies
globally.
WHO said OPV produced by Panacea Biotec will no longer be supplied through United Nations (UN) agencies.
The company, however, said it will continue to supply OPVs which were produced prior to the production halt in September 2011, as monitoring and testing of these lots
confirm compliance with quality specifications.
Last year in August, WHO had delisted three of the company`s diptheria-pertussis-tetanus based combination vaccines -- Easyfive, Ecovac4 and EnivacHB, from its list of
pre-qualified vaccines.
The company had launched injectable inactivated polio vaccine (IPV) `Polprotec` in the Indian market in 2009 and has recently launched it in Nigeria.
Shares of Panacea Biotec today closed at Rs 75.10 on the BSE, down 2.91 per cent from its previous close.
PTI