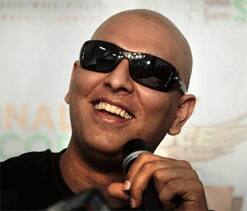 A fighter on the field, cricketer Yuvraj Singh braved a deadly cancer to inspire millions of fans across the country. The star all rounder returned home recently after successful treatment in the US to a rousing welcome and is all set to make a comeback to cricket. Zeenews.com's Nishad Vellur gathers more names of cricketers who overcame cancer during or after their careers…
Yuvraj Singh
Indian cricketer Yuvraj Singh underwent three cycles of chemotherapy in the US after he was diagnosed with a cancerous condition called "mediastinal seminoma". Yuvraj was a key figure in the World Cup winning Indian team in 2011 and was an obvious choice for the Player of the Tournament award. After undergoing chemotherapy for a rare germ cell cancer between his lungs, the hard-hitting middle order batsman reached his home on Monday and announced that he will be back in action in a couple of months.
Matthew Wade
Australian wicketkeeper Matthew Wade received two rounds of chemotherapy before he was cleared of a testicular cancer at the age of 16. He cemented his place in the Australian side after his match-winning performance in his ODI debut against India at the MCG in CB Series in February 2012. He scored 67 runs off 69 balls to lead Australia to victory by 65 runs.
Michael Clarke
Australian skipper Michael Clarke was diagnosed with a low-grade spot on his nose after a free screening at a New South Wales training session. He underwent surgery to remove the low-grade skin cancers from his face in 2006. As a precautionary method, he started wearing a long-sleeve lycra-like suit under his Australian uniform since then.
Dave Callaghan
South Africa`s Dave Callaghan is best known for his innings made after recovering from a deadly cancer in December 1994. He made 169 off 143 balls not out against New Zealand at Centurion during the Mandela Trophy in 1994, which also included 4 sixes. He followed it up with a career best figure of 3 for 32 and was adjudged man of the match. He was diagnosed with testicular cancer in September 1991. He completed 20 years of his survival after fighting cancer in 2011.
Geoff Boycott
Former England opener, Geoff Boycott, was diagnosed with throat cancer in 2002. He had to undergo 35 sessions of radiotherapy to remove four cancerous tumours close to his voice box. He revived his commentating career in 2003. He is currently a member of BBC Radio`s Test Match Special commentary team. He is also a columnist for the Daily Telegraph.
Jai Prakash Yadav
Jai Prakash Yadav, a former Indian international cricketer from Madhya Pradesh, was diagnosed with cancer in 1997. It came as a huge shock for the then 21-year-old as he thought he`ll never be able to realise his dream of donning Indian colours. But timely medication helped him beat the disease and make a comeback to the cricket field. He went on to make his debut for India in November 2002, but lasted only for 12 ODIs.