The Indian Meteorological Department (IMD) has issued an all-India weather warning predicting heat wave conditions in some parts of the country and thunderstorms and windy conditions in other parts over the coming four days.
Heat wave conditions are likely to hit Central India across the five-day period till April 25. Regions that would be affected include Telangana, Vidarbha, Coastal Andhra, Odisha and Chhattisgarh. The IMD also warned of thunderstorms or dust storms over large portions of Eastern and Northeastern India.
The bulletin also forecast heat wave conditions in Jammu and Kashmir, Himachal Pradesh and Uttarakhand.
Here is the full warning bulleting issued by IMD: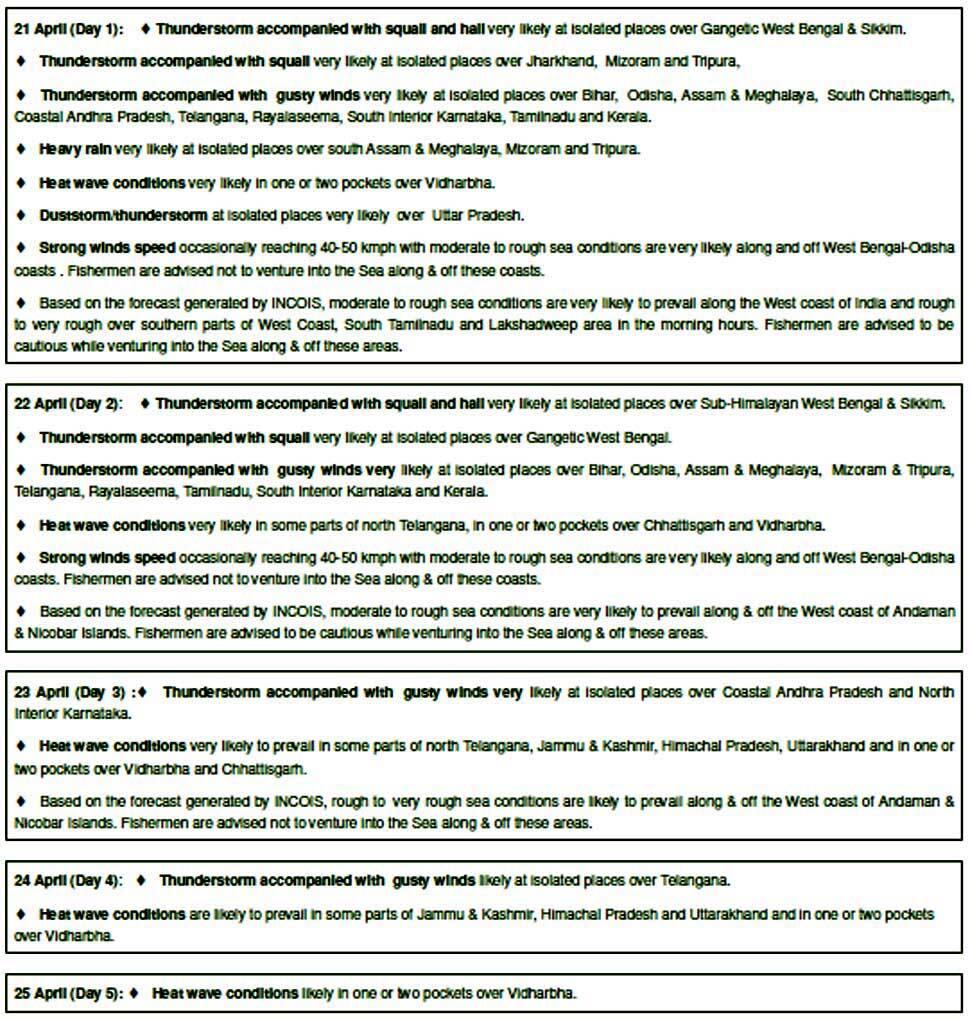 Fishermen have been advised not to head out to sea in the coastal areas which are predicted to experience thundershowers, squalls and high wind speeds which are likely to make the seas rough.