NEW DELHI: In a first, Indian Farmers Fertiliser Cooperative Limited (IFFCO) on Sunday celebrated World Honey Bee Day at FMDI Auditorium in Gurugram. The event was organised in collaboration with Indian Farm Forestry Development Cooperative Limited (IFFDC) - a subsidiary dedicated to farm forestry.
Additional secretary of Ministry of Agriculture Cooperation and Family Welfare, Jalaj Srivastava was the chief guest at the event.
United Nations and Food and Agriculture Organization (FAO) have recently announced to commemorate May 20, 2018 as the first ever 'World Honey Bee' Day in order to spread awareness about honey bee and bee keeping. The future of food security also depends upon the bees as they are one of the largest pollinators.
World Honey Bee Day organised by IFFCO and IFFDC is in line with various programmes set up on the idea of Prime Minister Narendra Modi vision of doubling the farmers' income by 2022. IFFCO's marketing director, Yogendra Kumar and IFFDC's chief executive, SP Singh along with more than 200 farmers from the adjoining areas attended the event.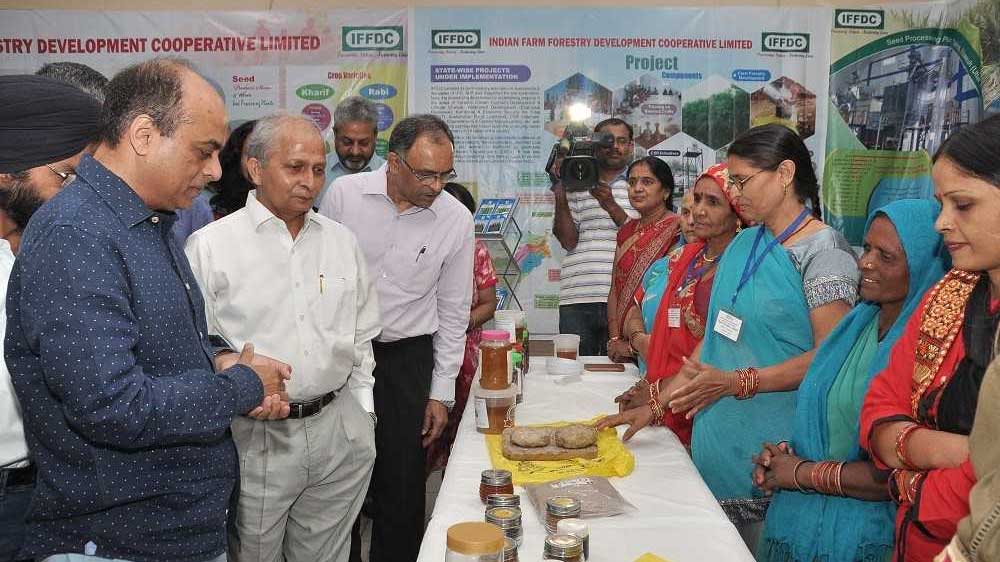 Speaking on the occasion, Jalaj Srivastava said, "Honey bee breeding is a natural way to increase productivity and efficiency in nature. The current government is also implementing various programmes to promote honey bee keeping. This also helps farmers, especially women in generating additional income apart from the regular farm income. Honey bee keeping plays a crucial role towards increasing farmers' income. The steps by IFFCO and IFFDC are commendable in this regard to promote honey bee keeping among agri-farmers."
"IFFCO and IFFDC are working tirelessly for the upliftment of rural farmers through its various programmes. In line with the prime minister's appeal to increase honey bee keeping and production, IFFCO and IFFDC have started a central programme to promote honey bee keeping among farmers. We have received a very favourable response from the farmers so far. We would continue to work towards various such farmers' first initiatives affecting over 4 crore farmers across India, directly associated with IFFCO," said Yogendra Kumar.
About IFFCO:
Founded in 1967 with just 57 cooperatives, IFFCO today is a union of over 36,000 Indian Cooperatives with diversified business interests ranging from General Insurance to Rural Telecom apart from the core business of manufacturing and selling fertilisers. It has more than 17 associates and subsidiaries working for the benefits of the farmers and rural India. IFFCO has 5 operational plants in India and 3 outside India. It is reaching out to more than 5.5 million farmers transforming their lives.