Chennai: DMK president M Karunanidhi on Thursday suffered a 'slight decline' in the health due to age-related ailments. He is being treated for fever due to urinary tract infection with intravenous antibiotics and fluids, a statement issued by Kauvery Hospital said.
The statement further added that the DMK veteran is being monitored and treated round the clock by a team of medical and nursing professionals, who are providing hospital-level care at his home.
The doctors, treating the 94-year-old leader, have strictly prohibited visitors. "Considering his medical condition, the treating team of doctors has strongly advised for restrictions of visitors," the hospital statement concluded.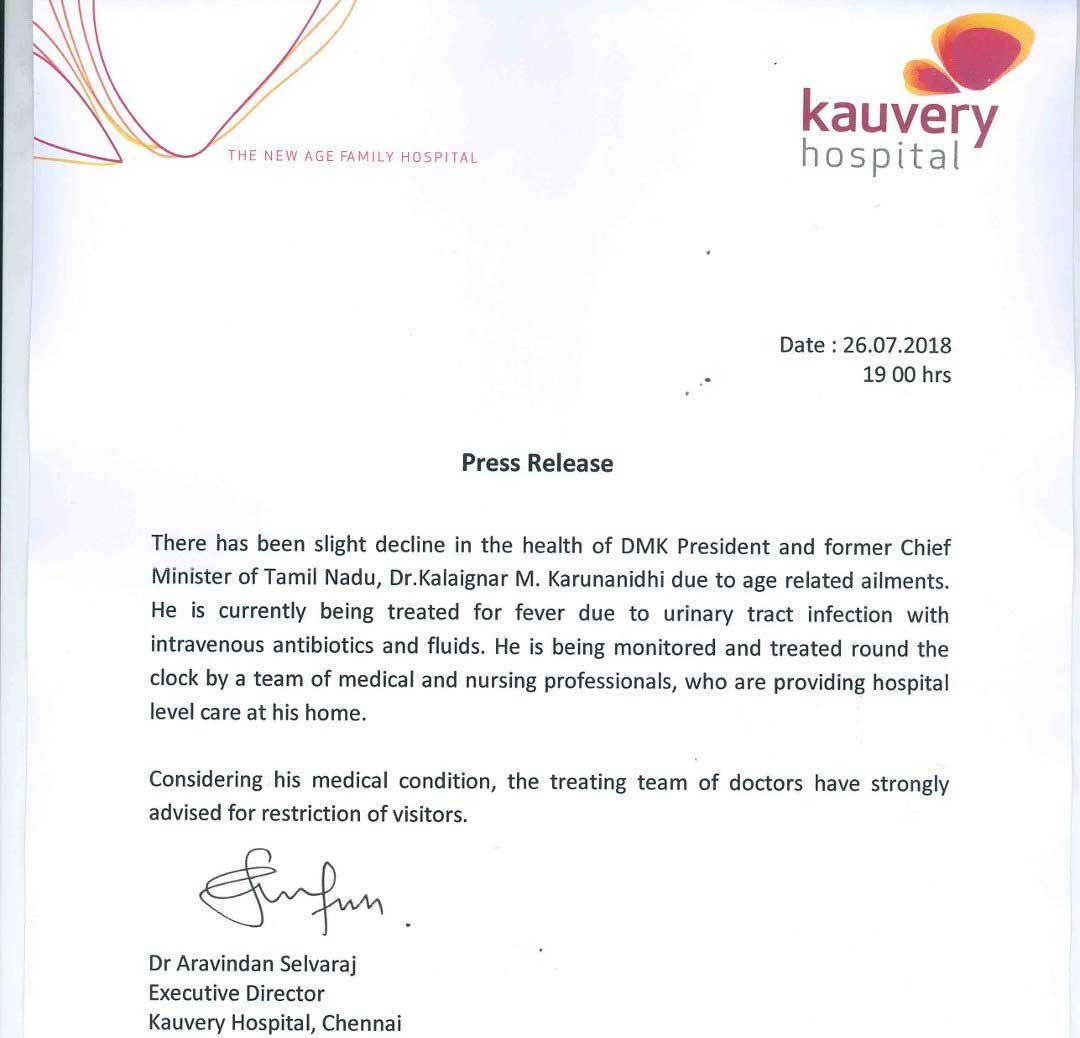 Karunanidhi's son and DMK working president MK Stalin had on Wednesday said that there is no truth to rumours that his father is in a serious condition. "Doctors are providing medication for the fever and there is nothing to worry about or get shocked," Stalin had said.
"It is only a rumour. No one needs to believe it, he is at home, taking rest," he had added.
Stalin was responding to a query about the health status of Karunanidhi following messages doing the rounds on a messaging platform reportedly claiming deterioration in the DMK veteran's health.
Karunanidhi, who turned 94 last month, was admitted to hospital in Chennai on July 18. The hospital had said he had undergone a procedure to replace his tracheostomy tube. He had the tube placed in December 2016 to help improve his breathing. Karunanidhi had been discharged after the procedure on July 23.
(With inputs from PTI)