Nifty touches record high 11,200-mark; Sensex new peak is 37,272
The benchmark Sensex breached 37,272.86-mark for first time and the NSE Nifty hit fresh record high on Friday morning, riding on FMCG, metal and banking stocks in early trade. At 9.35 a.m. the wider Nifty50 on the National Stock Exchange traded at 11,233.75 points, higher by 66.45 points or 0.60 per cent from its previous close. The fresh high comes amid Asian markets sluggish performance, which struggled to gain traction with the worsening Sino-US trade dispute.  The BSE Sensex which had opened at 37,253.86 points, traded at 37,236.28 points (9.35 a.m.) -- higher by 251.64 points or 0.68 per cent -- from its previous close of 36,984.64 points. It touched an intra-day low of 37,134.88 points so far.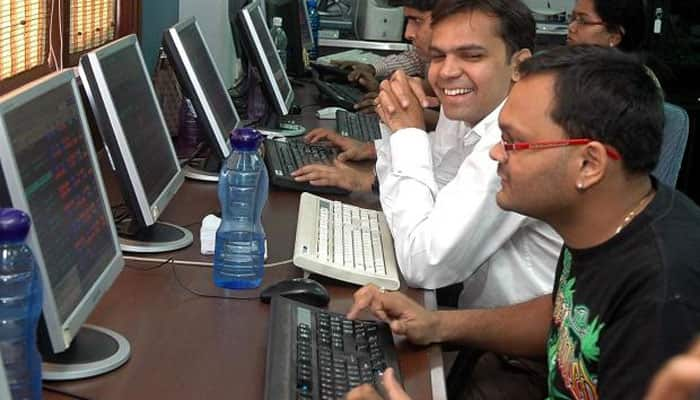 The Sensex opened at fresh record high of 37,272.86 on Friday morning, while the Nifty breached 11,200-mark for first time.