New Delhi: Stock market opened in flat on Thursday but minutes into the trading it reversed the course by jumping over 200 points as early trends showed BJP leading over Congress in Karnataka vote count.
At 9.40 am Sensex was trading 225.98 points or 0.64 percent up at 35,782.69 while Nifty was trading up 53.55 points or 0.50 up at 10,860.15.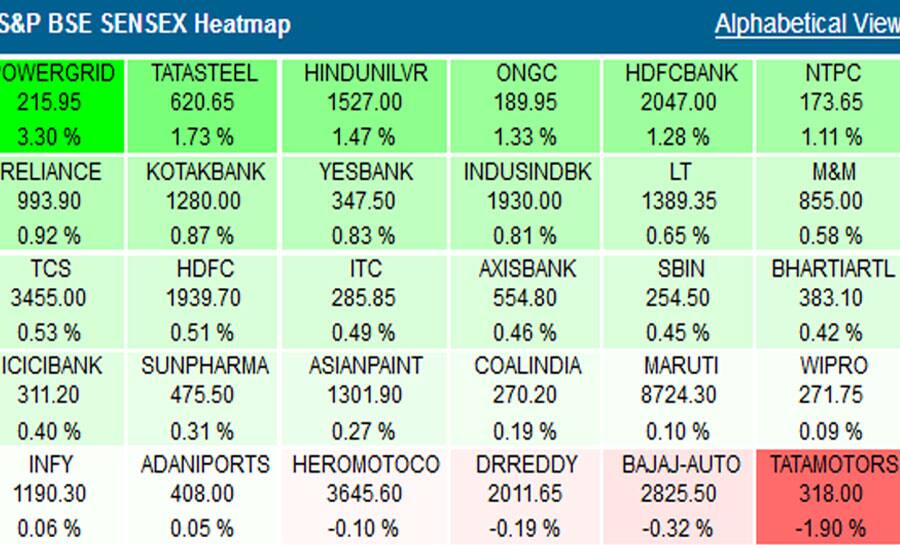 On the macro front, government dada Monday showed that wholesale inflation rose to a four-month high of 3.18 per cent in April, while industrial output growth fell to a five-month low of 4.4 percent in March.
The rupee declined by 28 paise to a fresh 16-month low of 67.79 against the dollar in early trade today amid gains in the US currency overseas.
Asian stocks pulled back on Tuesday, brushing off a firmer Wall Street lead and pausing a recent rally, as investors remained cautious about key economic and political risks, while supply concerns kept crude oil prices near 3-1/2-year highs.Japan`s Nikkei was a shade lower, its surge to a three-month peak bogging down.
Hong Kong`s Hang Seng lost 0.5 percent, pulling back from a two-month peak to snap a five-day winning run and Shanghai inched up 0.05 percent.
MSCI`s broadest index of Asia-Pacific shares outside Japan dipped 0.65 percent after rising the previous day to its highest since late March.
With Reuters Inputs