Zee Media Bureau/Udita Madan
New Delhi: Skin ageing is something everyone will go through at some point in their lives. However, it's like second nature to resort to skin ageing creams and serums as well as medical services to bring back the youthful glow.
There aren't many people who believe in 'ageing gracefully' or who would go the natural way to regain the dewy texture of their skin.
Natural remedies do take time, but if you start following them from the very beginning, you can certainly look and feel younger.
Nature has bestowed us with many fruits that are full of nutrients. We bring you five such fruits that will restore that glow on your skin!
Have a look!
1. Oranges: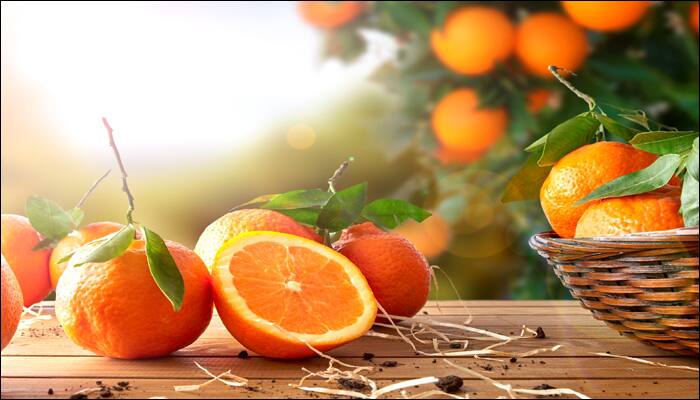 One of the richest sources of Vitamin C, oranges are important for collagen production. It is believed that orange juice can beat ageing effects. You can massage orange juice on your face to clean clogged skin pores which aid in preventing acne, pimples and fine lines. You can also rub its peel on your skin for good measure to derive its health benefits.
2. Apples: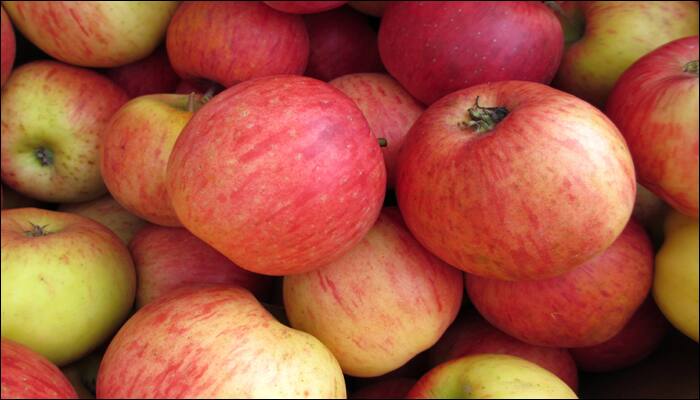 Apples contain copper and Vitamin C that are both skin friendly nutrients. Potassium, which is an essential mineral for your skin is also present in apples. The fruit helps retain essential nutrients as well, that will help maintain the glow on your skin.
3. Papaya:
Papaya isn't called the fruit of angels for nothing. It contains unique enzymes and is believed to help in weight loss and even protect you from heart disease risk. You can rub papaya pulp on your skin to get rid of dead skin cells and clogged up pores. If you have been throwing away papaya seeds, you might want to rethink that decision, since they also help in removing dead skin cells and flushing out toxins from the body.
4. Watermelon:
Because watermelon has more of water content, it keeps your skin hydrated and fresh. Being a rich source of lycopene, Vitamin C and A, it slows down the appearance of signs of ageing. You can apply a watermelon slice on your face, which works as a cleanser.
5. Pomegranate: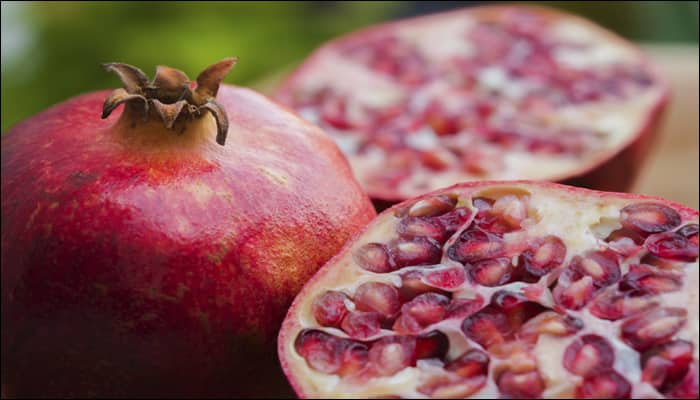 Containing a high quantity of punicic acid, ellagic acid, antioxidants and omega 3 fatty acids, pomegranates help in regeneration of skin cells. It also increases red blood corpuscles (RBC) count and is useful for blood circulation. It contains vitamin A, C and E along with a lot of important minerals. It is also a natural moisturizer and is perfect for dry and irritated skin.