New Delhi: It's been just two days since Bollywood actor Anupam Kher was stopped at Srinagar airport from visiting NIT Srinagar. 
Now, a woman has somehow managed to meet the students of NIT Srinagar! Not only this, she also gifted them Tricolour, sweets and a letter of support.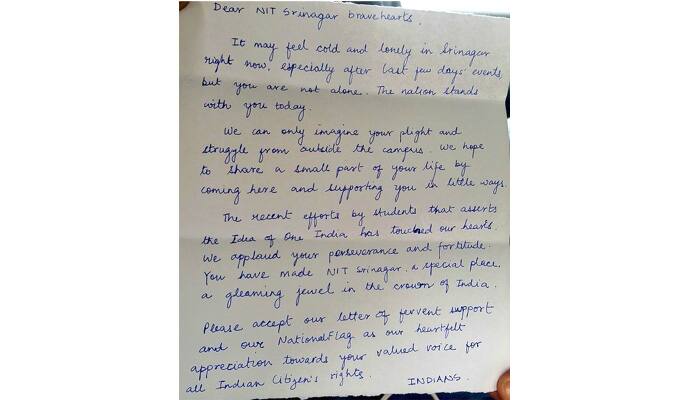 This woman is Shilpi Tewari!
#ChaloNIT reached with a letter of support & National Flag to #NITSrinagar. The last image is an email from students pic.twitter.com/qMyIiQkFps

— shilpi tewari (@shilpitewari) April 11, 2016
She is a former aide of Union HRD Minister Smriti Irani, according to a report in Hindustan Times.
Soon after Shilpi Tewari tweeted the pictures of meeting of NIT Srinagar Tricolour, sweets and the letter of support, a number of Twitter users started congratulating her for the achievement.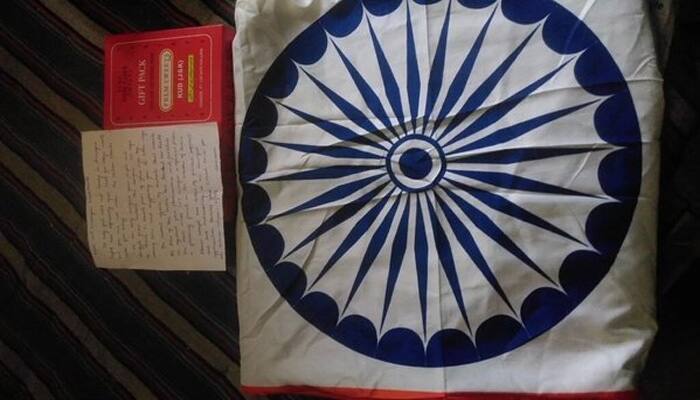 Also, she tweeted a picture of email sent to her by NIT Srinagar students thanking her for the support and concern.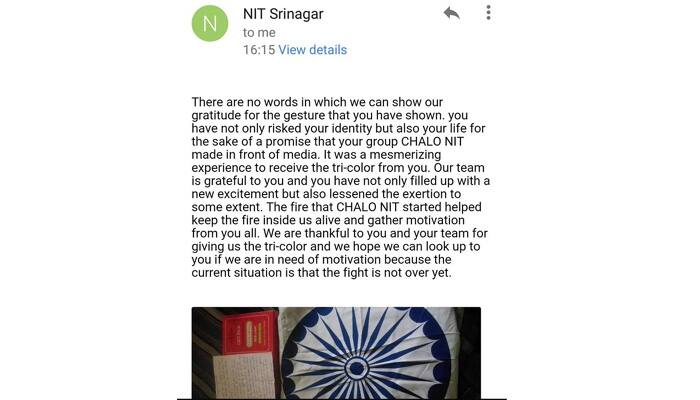 Here are some of the viral tweets:-
Where there is a will, there is always a way. Kudos! Extremely momentous occasion. https://t.co/QlloNChz3n

— Rashmi R Palleyi (@rpalleyi) April 12, 2016
Kudos ! @TajinderBagga #ChaloNIT ! Mission accomplished ! @shilpitewari @AnkurDhaka @LuckyTiwarii et al https://t.co/b2mDMUxgcu

— Dr Shobha (@DrShobha) April 12, 2016
@shilpitewari Believe me...We all felt as if we made it there. thank you, Baggaji & others who really made this happen. May your tribe grow.

— Vijaysubbu (@Vijaysubbu1) April 11, 2016
@shilpitewari Wonderful. God Bless you. Many of us couldn't make it but were present in spirit.

— Aparna (@AparnaAbhimanyu) April 11, 2016
Kaha tha @aqib855141
Swagat nahi kiya @shilpitewari @TajinderBagga & group ka
Hahaha LOL pic.twitter.com/CZn0Q7fRUF

— ARUN SHARMA (@ARUNSHARMA2304) April 11, 2016
As promised they hve Delivered tiranga to NIT students
Misson accompalished .

PROUD OF U @TajinderBagga @shilpitewari @AnkurDhaka and all

— ❄ एक स्वयंसेवक ❄ (@IPraveenDixit) April 12, 2016