Kolkata: The results of WBSCTE JEXPO 2016 are expected to be announced by West Bengal State Council of Technical Education on June 5, 2016.
The students can access their results on webscte.org, www.wbscte.net.
The exam was conducted in May for admission to Engineering/Technology diploma courses in polytechnics.
A total of 92,135 students had appeared in the exam this year.
Those who will clear the written leg of the examination will be called for the counselling/interview round.
How to check JEXPO results 2016:
1. Visit the official websites of the board: www.webscte.org or www.wbscte.net
2. Fill in the required information like the name and roll number
3. Click on the 'Submit'
4. Your result will appear on the page
About WBSCTE: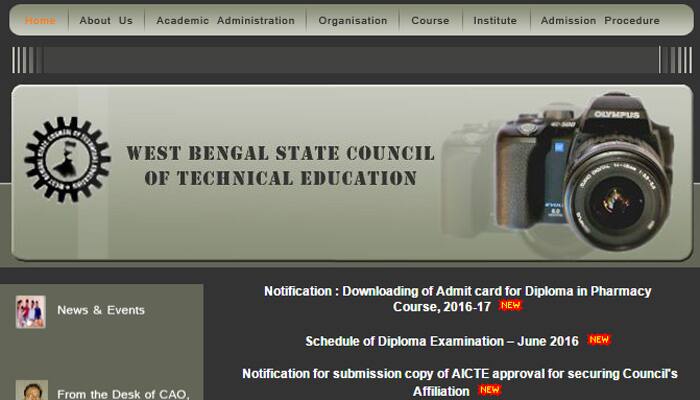 Within the National Framework of Polytechnic Education, few polytechnics started functioning in our State immediately after independence. To look after the academic activities of polytechnic education, State Council for Engineering & Technical Education was set-up as a Government outfit by an Executive Order. The Council was a part of the Chief Inspectorate of Technical Education and thereafter with the Directorate of Technical Education.
AICTE started as an Advisory Body of the Ministry of Education, Government of India. By an Act of Parliament, AICTE was made a Statutory Body in 1987. The Statutory Council advised all States to give autonomous status to the State Councils of Technical Education. On the basis of aforesaid guideline, Government set-up a committee under the Chairmanship of Prof. Sankar Sen, the then Vice Chancellor of Jadavpur University to suggest procedure for setting-up a Statutory Council for the Technical Education. After examining the recommendations, Government in the Technical Education & Training Department moved a Bill before the Legislative Assembly for setting-up a Statutory Council of Technical Education. West Bengal State Council of Technical Education became a Statutory Body under West Bengal Act XXI of 1995. The Council started its activities as a Statutory Body after Gazette Notification on 12th June, 1996.