Actress Kajol Devgn, who had to attend an event at a mall in Mumbai, accidentally lost her control and fell down. The actress had gone to attend an event at Health & Glow store in Phoenix Marketcity when the unfortunate incident took place. 
Kajol was looking absolutely stylish in a white knee-length dress and a neat ponytail. The actress was on her way to the store when she slipped and tumbled down on the ground. She had to take the help of one of her bodyguards to get back. 
Take a look at some of her photos: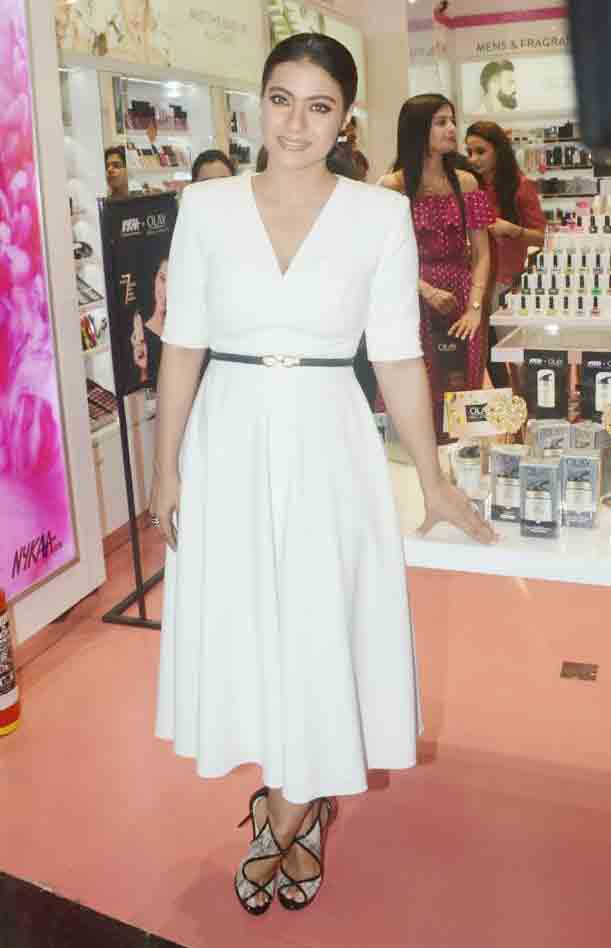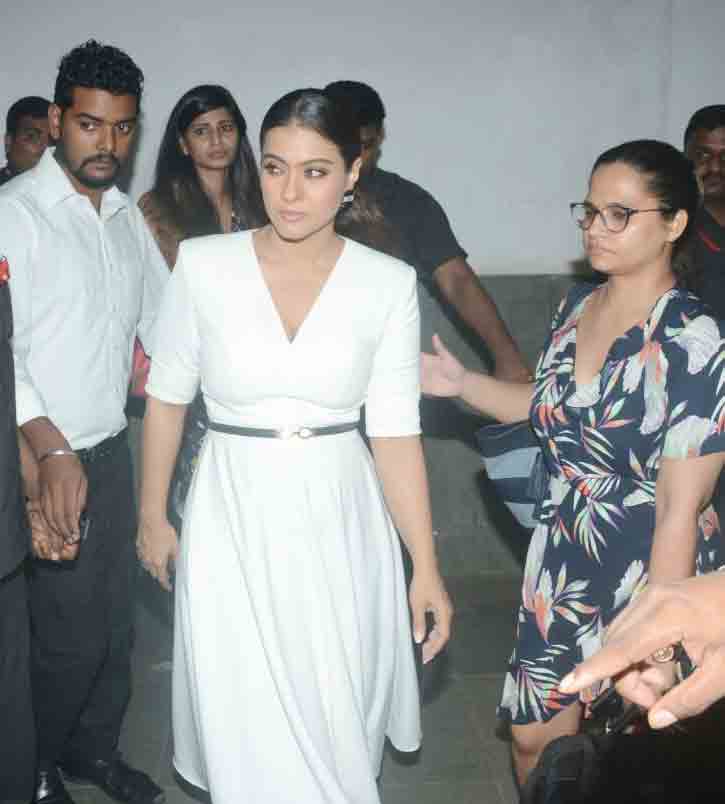 And now, a video, that captured the incident, has gone viral on the internet, which is both shocking and worrisome. We just hope that the actress did not sustain any injury and is doing fine. 
In 2015, during the trailer launch of her film 'Dilwale', Kajol was saved by her co-star Varun Dhawan from an embarrassing fall. It could have been an oops moment for Kajol when she suddenly slipped on the stage and was about to tumble off as soon as Shah Rukh Khan made his entry. However, her co-star Varun was quick to respond and deftly averted the disaster from taking place. He held on to her firmly until Kajol regained her composure at the stage.
Being a sport, she was seen laughing at herself with Varun. 
The 43-year-old actress was recently in news for lending her voice to Helen Parr aka Elastigirl in 'Incredibles 2'. The actor voiced the character for the Hindi version as the matriarch of the Parr family that includes husband Bob and children-- Dash, Violet and Jack-Jack -- in the Disney-Pixar film.