There are many ways to celebrate a football win but the expect the Brazilians to choose the whackiest. The mood in the capital city of Rio de Janeiro turned absolutely euphoric as the national team managed to score two late goals to grab full points against Costa Rica in FIFA World Cup 2018 on Friday. And among those celebrating were numerous women who chose to go topless in the frenzied partying.
Five-time world champions Brazil have had a rather lacklustre World Cup outing in Russia so far. The team had a feeble draw against gritty Switzerland in their first match in Group E. Even in Friday's match, the star-studded side looked like a point was all it would manage. The script changed on its head when Philippe Coutinho and Neymar scored one each in injury time to unleash absolute fan frenzy - both inside the stadium as well as back home in Brazil.
While the Saint Petersburg Stadium reverberated with ear-shattering chants of Brazilian fans, the magnitude of celebrations were no less back home. In Rio, fans watching the match live on giant screens across the city had remained largely muted through the 90 minutes. The late strikes changed all of that as the lull was broken by a storm of cheer, music and dance. Flags came out and tops came off!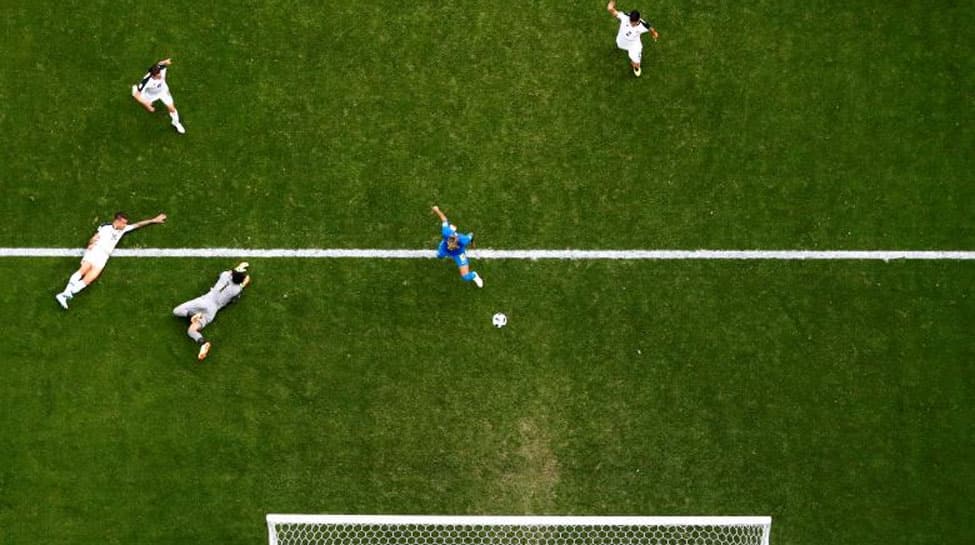 (Reuters photo)
UK's The Sun reported from Rio that many of the supporters wore little more than minuscule bikinis or shorts in temperatures which had soared to around 27C.  The heat became even more stifling because of the national team inching towards a draw which could have made qualification to the next round difficult. The two goals then, came as a breath of fresh air that sent jubilant shockwaves around the city and the country with Brazil's famed carnival atmosphere making a dramatic entry in the climax scene.
The scenes in Costa Rica were the exact opposite. Having held Brazil to a goalless draw would have been nothing short of an achievement. And the team did look like it would certainly achieve the feat. Neymar was kept on the periphery for most parts of the game and precise man-marking meant Brazil struggled to rip open a path towards the Costa Rican goal. All was going according to plan but for the final minutes of the final stoppage time that left hearts shattered in the Central American country.