Zee Media Bureau
New Delhi: In what could be called a true display of sportmanship at Rio Olympics 2016, an American 5,000 meter runner Abbey D' Agostino stopped mid-race to help fallen New Zealand runner Nikki Hamblin.
During the second semifinal of the women's race, both the runners collided when they were four laps from the end of the 5,000 meter run at Rio.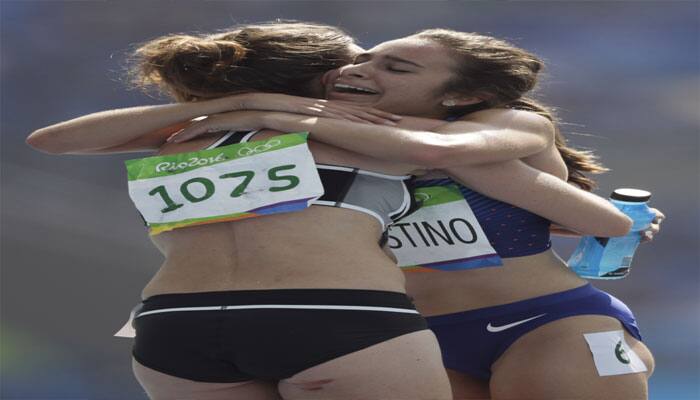 It all happened when the Kiwi runner stumbled and fell face forwards, which caused her competitor D' Agostino to hit the track as well and she also fell on the side of her body.
As Hamblin lay on the track, her 24-year-old US competitor jumped up swiftly and pulled the Kiwi runner to her feet.
A while after both the athletes had started running, D' Agostino suffered an injured right leg as a result of the fall.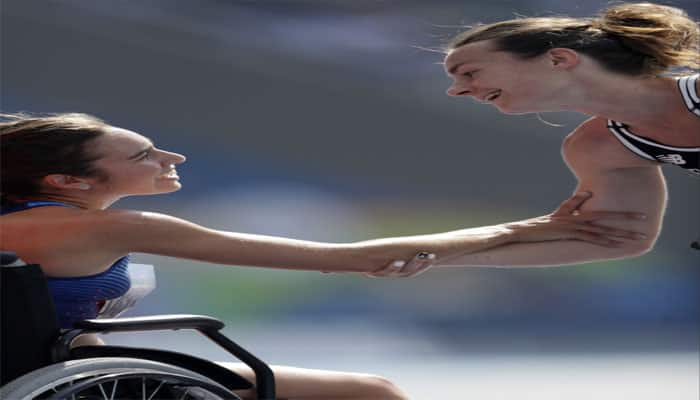 She fell to the ground in severe pain and on seeing this, Hamblin stopped and reached to her with two open arms.
The pair failed to meet the qualifying time but after protests from their teams, both were included in the 5,000 meter final.
The duo was later lauded on social media for their sportsmanship.