New Delhi: Novak Djokovic has dominated men's tennis like no other player in the last few years. The likes of Roger Federer and Andy Murray have been consistent in majors, but have fallen short of the elusive title as a result of Novak's brilliant run in Grand Slams.
But the Serb's confidence has been shaken lately after a shocking third-round defeat in Wimbledon 2016, followed by a first-round ousting at Rio Olympics 2016.
Despite being one of the fittest players in the circuit, Nole has been struggling with a wrist injury lately, which has loosened his grip over the proceedings in men's tennis of late.
It was a "recurring left wrist injury" which ruled him out of the Cincinnati Masters.
In his first-round match at the US Open 2016, even though he managed to emerge victorious 6-3, 5-7, 6-2, 6-1 against Jerzy Janowicz of Poland, it wasn't a comprehensive win as per his standards.
He received medical attention on his left wrist, something which would have been closely monitored by his rivals.
On the other hand, Andy Murray, who clinched his second singles Gold in Rio earlier this month, is looking in prime form to make the best of Djokovic's pain.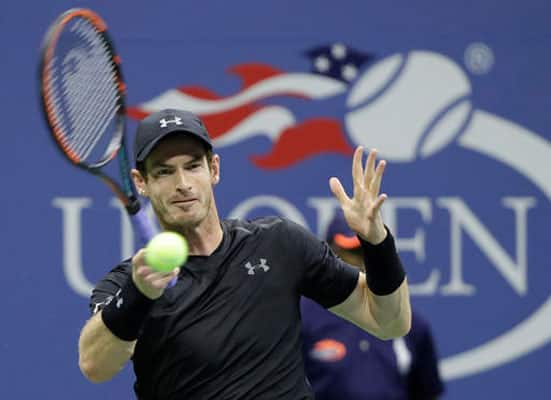 Murray registered a 6-3 6-2 6-2 win over Czech Lukas Rosol in his first-round match at the last Grand Slam of the year.
Having reached seven straight finals, Murray looks like the man to beat at Flushing Meadows this year.
Rafael Nadal, who has been struggling to win majors, too has a great opportunity to capitalise on Djokovic's rough phase.
The ardent Rafa fans have been anxiously waiting for him to add to his tally of 14 majors.
The mighty Spaniard is set to play Djokovic in semis, if all goes according to plan.
While Djokovic has looked invincible in Grand Slams, now that his fitness is a matter of concern, it's a great opportunity for his contemporaries to further dent his confidence by depriving him of the US Open title.
Can they? Not easy, but not impossible either.