New Delhi: The External Affairs Ministry has recently launched a new scheme under which a person can apply for a passport from anywhere in India irrespective of the place of stay.
The ministry has also launched a mobile application that would have the facilities for applying, paying and scheduling appointments for acquiring a passport.
The Mobile Application 'mPassport Seva' offers a wide variety of services to smartphone users such as Passport application status tracking, locating the Passport Seva Kendra (PSK) and general information on various steps involved in obtaining a Passport.
Here is how to use mPassport Seva Mobile App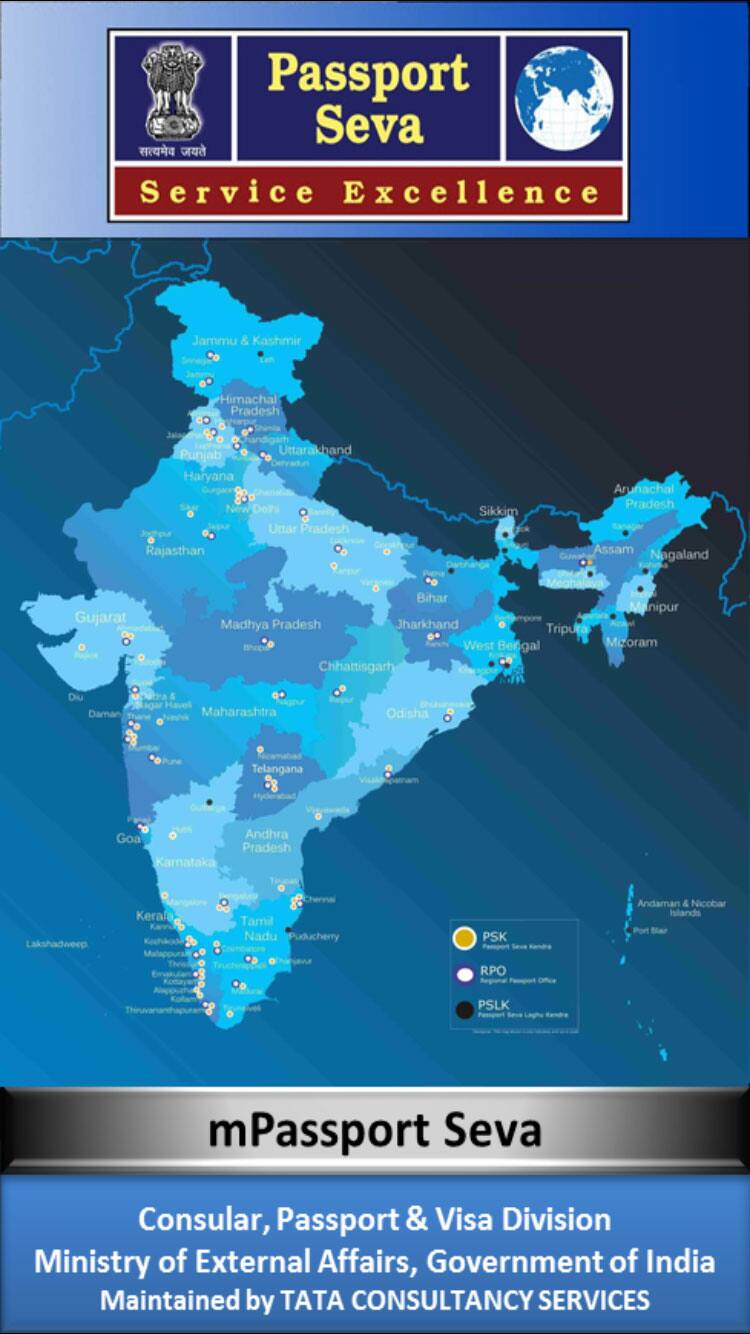 mPassport Seva is designed for people who are interested in Passport related information only. The app is available in Android and iOS platforms. To begin with, users will first have to download the app.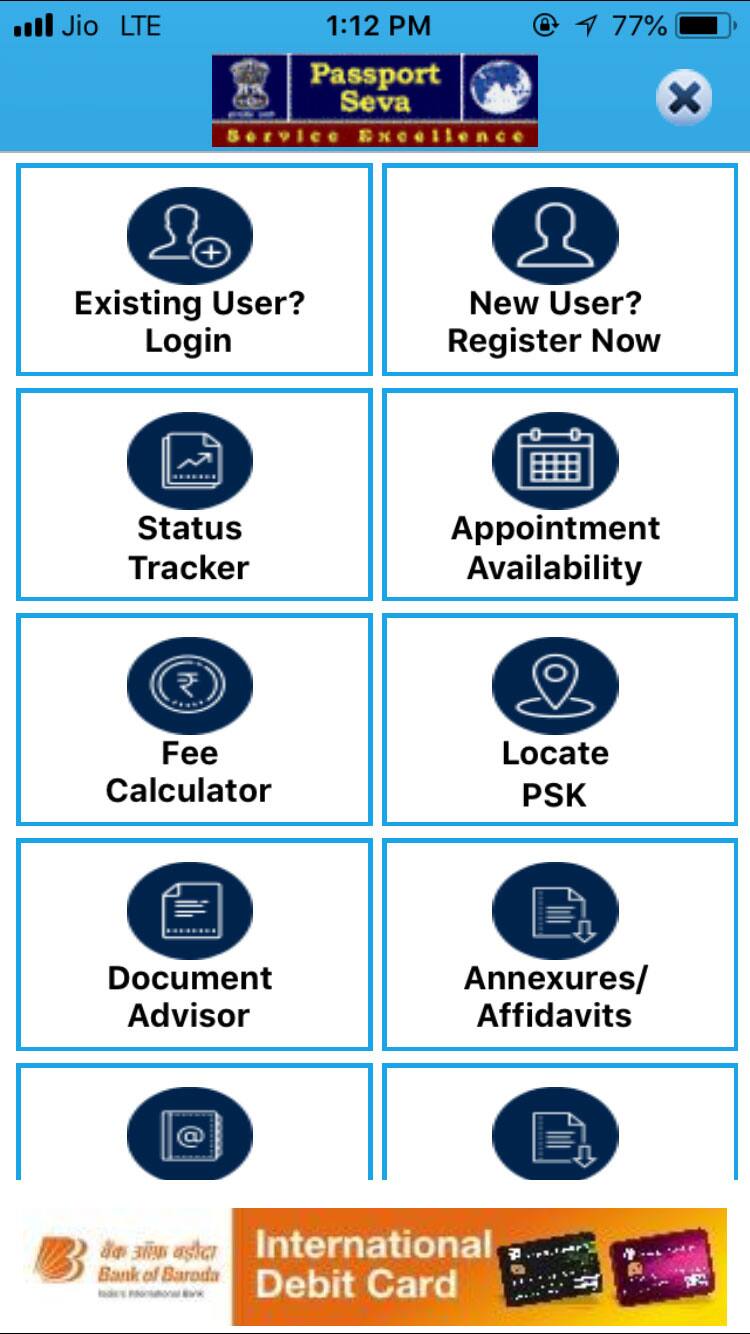 After downloading the app, first time users will be asked to register themselves. For this you will have to punch in all details asked in the registration form.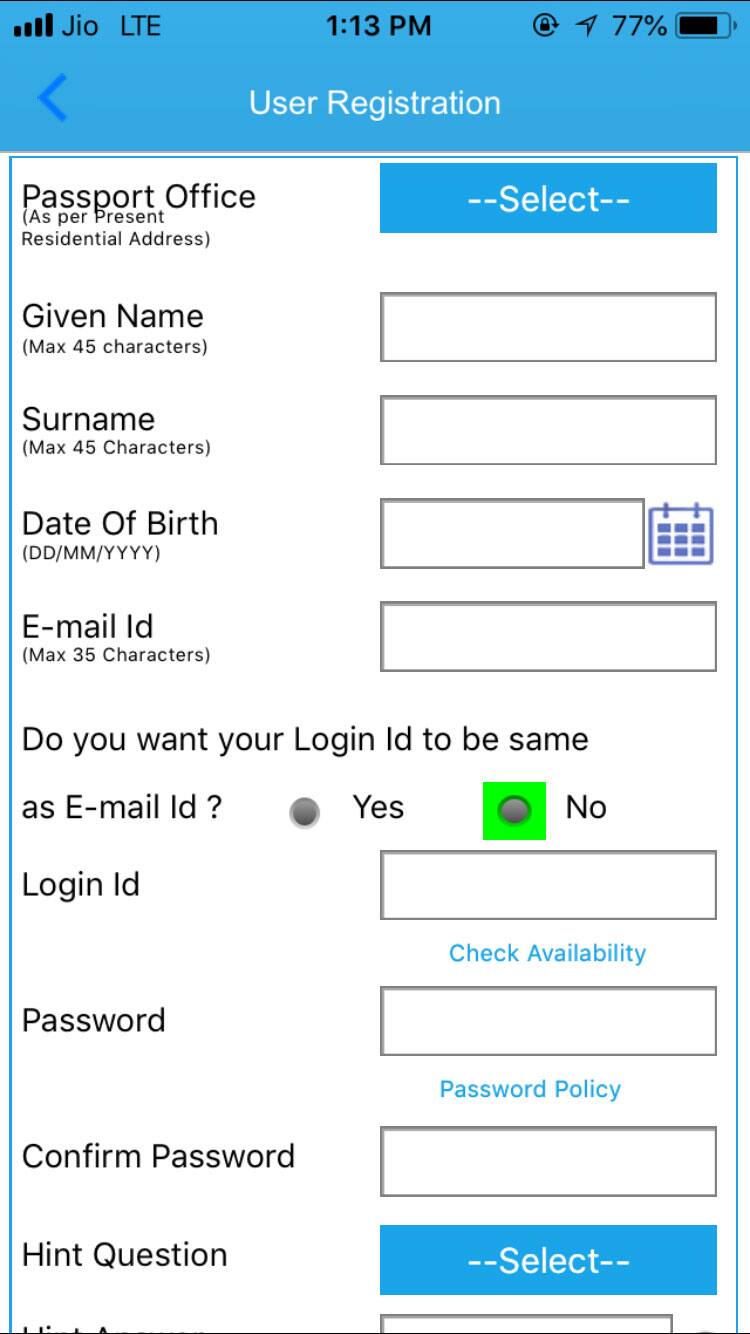 The app provides information on various steps involved to obtain a passport related service and where to call in case of queries or concerns.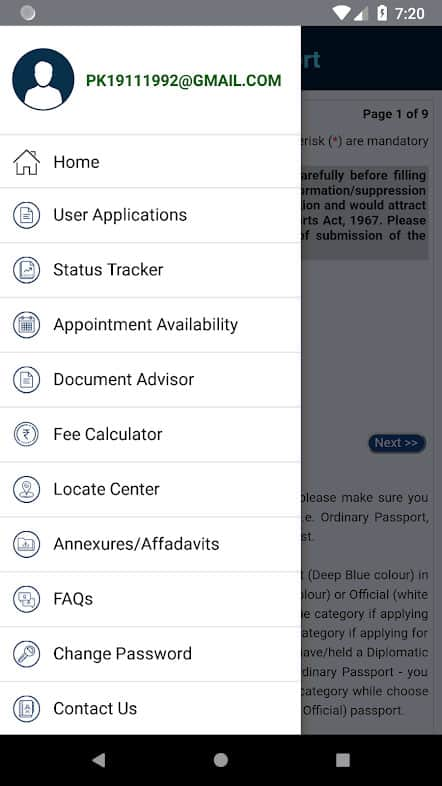 After successful registration, you will be able to select your desired options like signing in to registered user account; application form filing to apply for passport and police clearance certificate; paying for passport services; appointment scheduling; application availability status; document advisor; and fee calculator.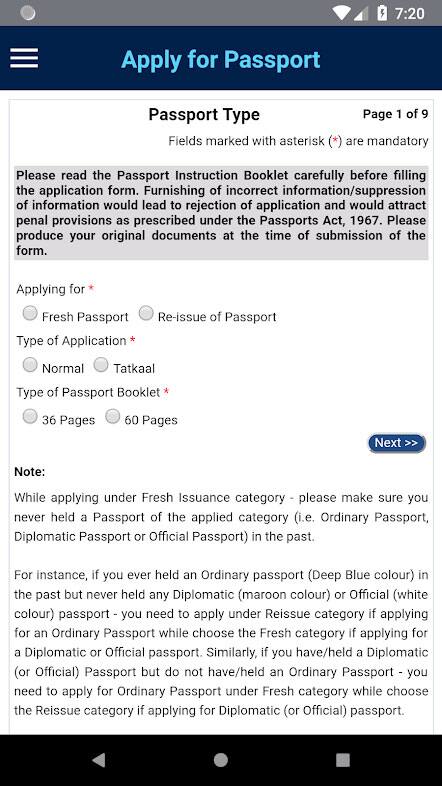 You can apply for fresh passport or re-issue of passport depending on what you require. There will be a detailed and guided option for you to choose.
You can choose the Regional Passport Office (RPO) and the Passport Seva Kendra (PSK) or Post Office Passport Seva Kendra (POPSK) for submitting the application.
Citizens living overseas can find out information about the Missions/Posts abroad. For certain states and districts, the users can search for Police Stations as well.
The fee calculator feature of the application enables users to find out the required fee based on the service and mode of submission.
The users can also track status of their passport applications using file number and date of birth. For dispatched passports, the delivery status can also be tracked.