New Delhi: Tata Motors is all set to showcase two indigenously built combat vehicles at the BIMSTEC Nations Summit 2018 to be held in Pune.
The two vehicles - Tata 4X4 Mine Protected Vehicle and WhAP8x8 ICV - will be showcased to Army chiefs and over 400 officers from the participating nations in a bid to show Tata Motors' expertise in combat mobility and its commitment towards the government's 'Make in India for Defence' policy.
In a press release, the company said that the 4X4 Mine Protected Vehicle is developed to serve as a mine-proof troop transport vehicle, a law enforcement special response vehicle used to counter insurgency, or an escort protection vehicle. The company further claimed that it has a best-in-class ground clearance and that its high power-to-weight ratio helps the vehicle with enhanced acceleration and speed for critical operations during emergency scenarios.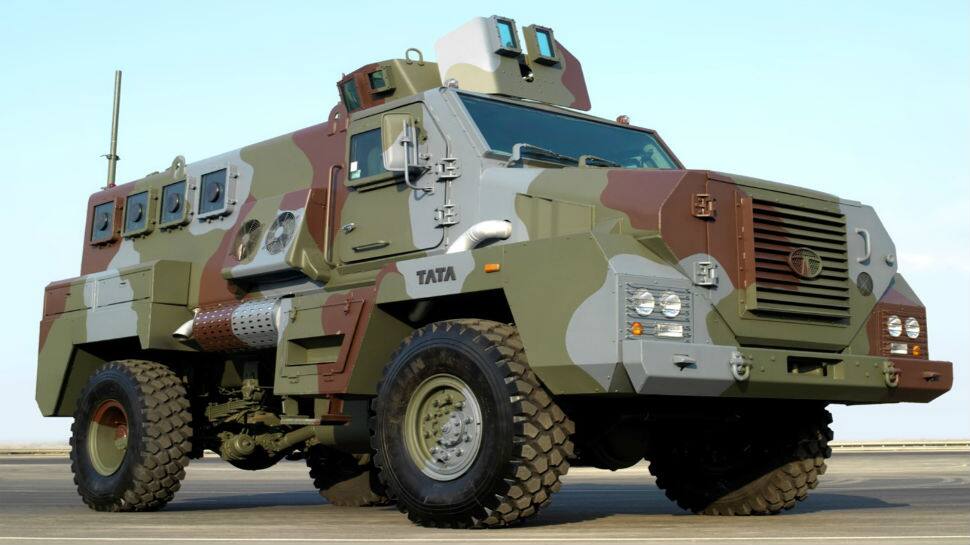 The WhAP8x8 ICV, on the other hand, has been co-developed with Indian Defence Research and Development Organisation (DRDO) and is touted as India's first combat vehicle designed for optimised survivability, all-terrain performance and increased lethality. It's safety features include blast protection, ballistic protection and NBC (nuclear, biological, chemical) protection. Tata Motors claims that it is a low-maintenance vehicle capable of taming any terrain and can seat 10+2. It can also be further modified  - depending on need - as an armoured vehicle, recee and support vehicle, medical evacuation vehicle, anti-tank guided missile vehicle and engineer squad vehicle.
Tata Motors has already supplied 1.5 lakh vehicles to Indian Army and para-military forces. The company recently rolled out the 1500th Safari Storme Army GS800 edition which is replacing Maruti Gypsy in the Indian Army.