New Delhi: The first look of Bhojpuri film 'Vinashak' was unveiled by the makers at a grand ceremony in Mumbai on Friday. The entire cast and crew along with several renowned names from the Bhojpuri film industry were present at the event. 
'Vinashak' stars Rajiv Singh and Sapna Parul in lead roles and looking at the first look, it can be said that the film will have a high dose of action, drama and romance. 
Here's the first look of the film: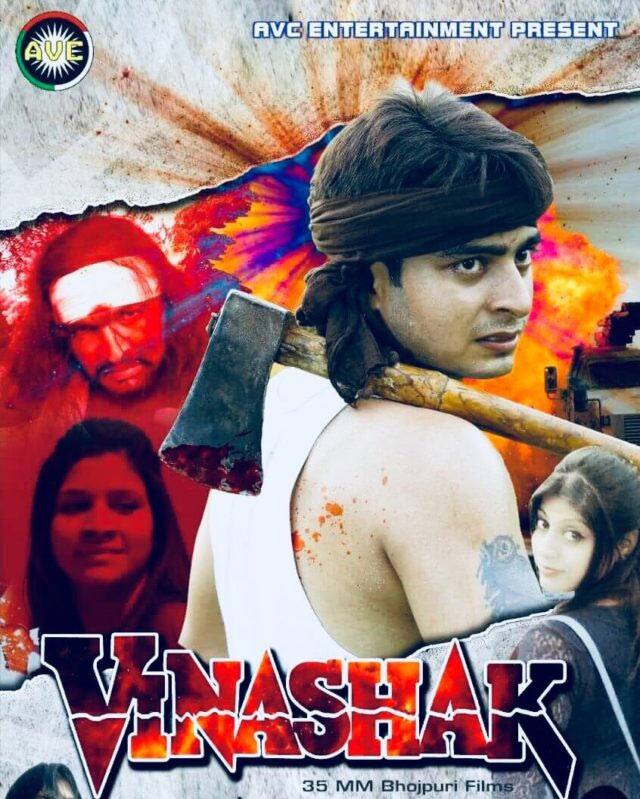 Confirming the same, director Munna Singh said that the storyline of the film is of the valuable sort which will pull the audience. Producer Anwar Ali Mirza and Akku ji too confirmed it and called it a great movie. 
"We will soon release 'Vinashak's teaser and trailer and it will be released anytime before the monsoon," they said adding, "We are very hopeful that this film will do an amazing business at the Box Office. Everybody has worked very hard for this project."
The film storyline has been penned down by writer Rupesh Rahi and PRO is Sanjay Bhushan Patiala. Apart from Rajiv Singh and Sapna Parul, the film also stars Vishal Samrat and Dev among several other actors.