Developed in the "Green Hell" – when a carmaker uses this as an introductory line in a press release, you know that we've got a new and a much awaited bedroom wall poster on our hands. Mercedes-Benz has unwrapped the all-new AMG GT R i.e. the AMG GT's evil twin and rival to the Porsche 911 GT3 RS.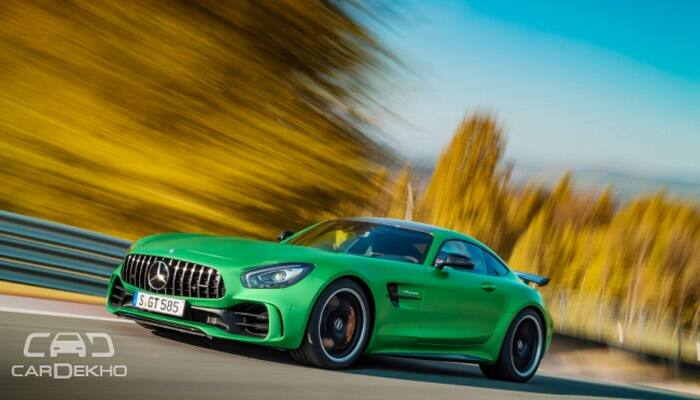 Coming in as the third addition to the AMG GT family, the GT R has been developed for the racetrack. The performance DNA goes to the extent of its exclusive paint scheme being named "AMG green hell magno" - a nickname for the 'North Loop' of the Nurburgring Nordschleife racetrack in Germany. Another distinctive feature is the retro radiator grille that is a throwback to the 300 SL racecar which won the Panamericana road race in 1952.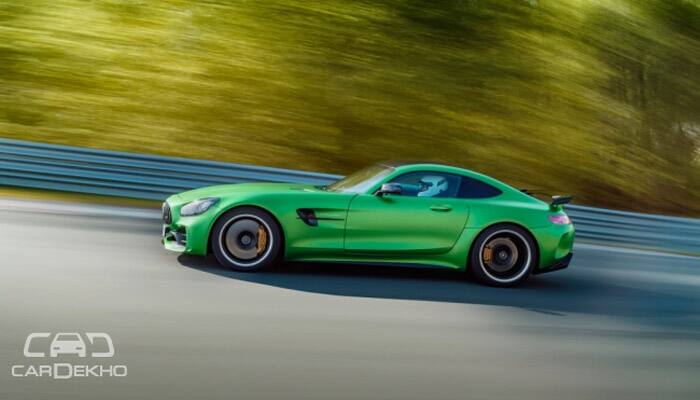 Power comes from a 4.0-litre, twin-turbo V8 engine that produces 585PS of power at 6,250rpm and 700Nm of torque at 1,900-5,500rpm. For reference, the AMG GT S (the sole version of the AMG GT sold in India) produces 510PS of power and 650Nm of torque. The grunt is channeled to the rear-wheels through the 'AMG Speedshift' seven-speed, dual-clutch automatic gearbox.
The AMG GT R does the 0-100kmph run in a claimed time of 3.6 seconds, which is 0.2 seconds faster that the AMG GT, but slower than the 911 GT3 RS's 3.3 seconds. However, the top speed is rated at 318kmph (the AMG GT S and the Porsche 911 GT3 RS have a top speed of 310kmph).
As you'd expect, the changes aren't limited to the powertrain alone. The GT R gets an extensively modified suspension, reworked aerodynamics and lighter bodywork that uses aluminium and carbon fibre for weight savings of 15kg over the GT S. Wider front and rear wings give the car an increased track for better grip and improved cornering, while a large rear spoiler and rear diffusers enhance its aerodynamics. You also get a nine-way adjustable traction control system and active rear wheel steering (adjusts the rear wheel angle by up to 1.5 degrees, based on the driving condition and speed).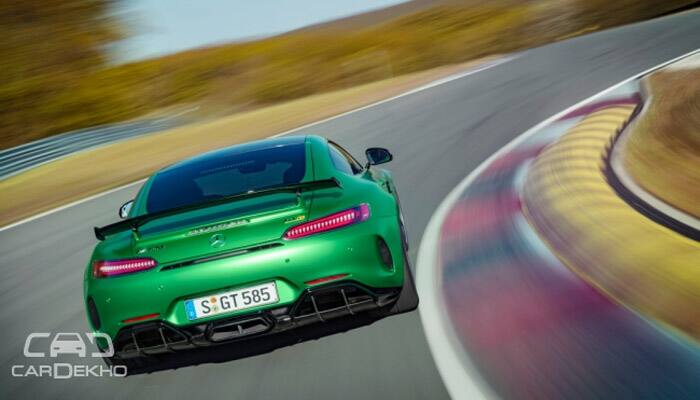 The Mercedes-AMG GT R goes on sale in November this year, with deliveries in Europe expected to begin in March 2017. Prices for the car haven't been revealed yet, but expect it to command a hefty premium over the AMG GT S, which is priced at £110,510 (approximately Rs 1.07 crore). If launched in India, the car will be even more expensive, given the GT S's asking price of Rs 2.40 crore (ex-showroom Delhi) in our subcontinent.
Source: CarDekho.com