NEW DELHI: Delhi Chief Minister Arvind Kejriwal on Monday apologised to union minister Nitin Gadkari for unverified allegations made against him. The Aam Aadmi Party (AAP) chief wrote to Gadkari and expressed regret over the issue.
In the letter, Kejriwal wrote, "I have nothing personal against you. I regret the same. Let us put the incident behind us and bring the court proceedings to a closure."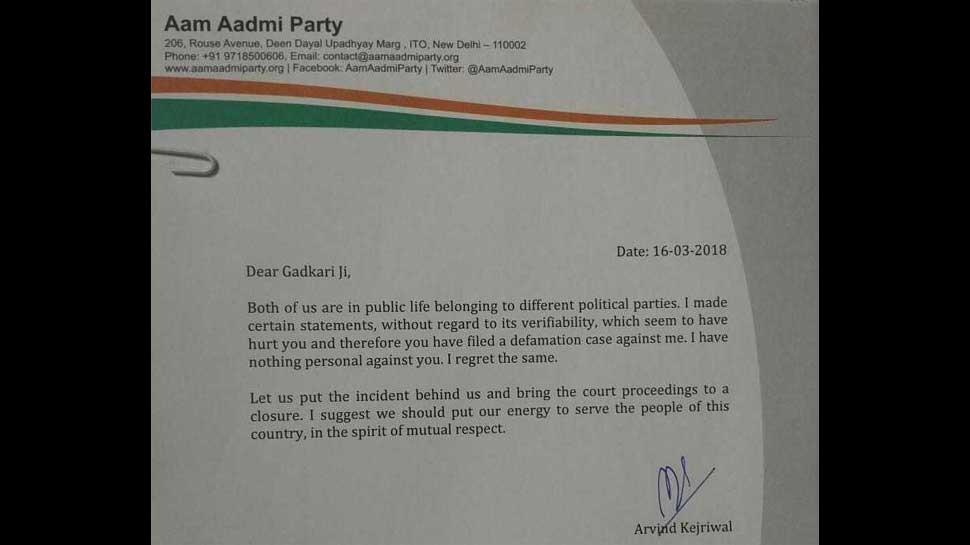 Following the development, Kejriwal and Gadkari filed a joint application for seeking of withdrawn of the defamation case in Delhi's Patiala House Court.
On March 15, Kejriwal had apologised to former Punjab Revenue Minister Bikram Singh Majithia for accusing him of being involved in the drug trade, saying he had learnt that his allegations were unfounded.
Following his apology, the AAP supremo was facing ire from his own party members. Withdrawing his allegations, Kejriwal said that he was apologising after he learnt that his allegations were unfounded.
While several AAP leaders in Punjab had said that they were let down by the decision, party leaders in Delhi had said that the move was to shed court cases, in which the party convenor finds himself mired. They had also hinted that a similar course may be adopted in the defamation case filed by Finance Minister Arun Jaitley.