AIADMK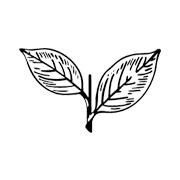 AIADMK
AIADMK
The AIADMK is the ruling party in Tamil Nadu. But that is hardly any succour for the party, which for the first time in 30 years faces an election without the gigantic presence of its talisman – the late J Jayalalithaa. The party is now hoping that - through alliances – the 2019 Lok Sabha elections helps it retain some of the seats it had swept in the 2014 elections.

Jayalalithaa died at the height of her political power. In 2016, she had become the first Chief Minister in 32 years to be voted back to power in Tamil Nadu. Before that, in the 2014 Lok Sabha election, her party had fought the election without allies and had swept 37 of the state's 39 seats.

Since her death however, the AIADMK has been without a leader of any standing, as Jayalalithaa had designed it. The party has seen infighting between two factions, with one of the factions splitting and joining hands with the other faction. However complicated that may sound, the AIADMK now does not command the iron grip it had commanded over some vote banks as it had under Jayalalithaa, especially considering the splinter group headed by TTV Dinakaran, the Amma Makkal Munnetra Kazhagam (AMMK).

Her lieutenant O Panneerselvam (OPS) is now the Deputy Chief Minister of the state, and enjoyed the tacit backing of the BJP-led government at the Centre even as he battled the other larger faction of the party. He now co-heads the government with Edappadi K Palaniswami (EPS), who was the other faction's choice to replace him.

The AIADMK is the senior partner in the alliance in Tamil Nadu, and took the lead in bringing the PMK on board. The PMK enjoys pockets of strong support across the northern and western regions of the state and could function as a force multiplier when combined with the BJP-leaning vote bank in the western parts of the state.

The AIADMK of OPS-EPS would also look to benefit from the coping mechanisms of archrival DMK, which too is a party in transition after the death of its leader M Karunanidhi. The fact that the DMK has allied with the Congress is likely to give the AIADMK-led combine a slight advantage, though it is not immediately clear how big that edge may be.

For the AIADMK, one way or another, the 2019 Lok Sabha election is a question of whether its survival as a political party is sustainable in a post-Jayalalithaa world.