Biju Janata Dal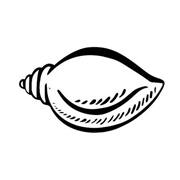 Biju Janata Dal
BJD
Biju Janata Dal is a regional party based out of Odisha. Founded in 1997, the party is named after the former chief minister Biju Patnaik who was the father of the current Odisha CM Naveen Patnaik.

Since its inception two decades ago, the BJD has made a mark for itself by winning Lok Sabha, state Assembly as well as the polls for urban local bodies. It has been in government in the state since 2000 when Naveen Patnaik, fondly called Naveen Babu, took over as the CM. He has led his party to victory for four consecutive terms from March 2000 to May 2014.

Naveen Patnaik succeed Bijaynanda 'Biju' Patnaik's Lok Sabha seat in 1996 as a member of the Janata Dal after the death of his father. However, he split from the Janata Dal in 1997 citing differences and went ahead to form the BJD in the same year. The party has joined hands with the Bharatiya Janata Party (BJP) in various elections both at the Centre as well as in Odisha.

In the 1998 general election, BJD won nine seats and Naveen was named the Minister for Mines. In the following year in the 1999 general elections, BJD won 10 seats. He stepped down as the Union minister and left the Lok Sabha after the BJD-BJP victory in the state elections in 2000 and took over as the Chief Minister.

While the BJP won a majority of seats in the state elections in the 2000 and 2004 in alliance with BJP, the two parties parted ways ahead of the 2009 general and state elections citing differences in seat sharing. The decision proved to be good for the party as it secured 14 Lok Sabha seats and 108 of of 147 seats in assembly election. In the 2014 Lok Sabha election, the BJD won 20 of the 21 seats and 117 of 147 Odisha Legislative Assembly seats.