Bahujan Samaj Party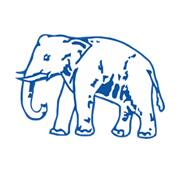 Bahujan Samaj Party
BSP
Founded by Kanshi Ram in 1984, the Bahujan Samaj Party (BSP) states that it has the welfare of SC, ST and disadvantaged as its primary objective. Influenced by what was professed by Gautam Buddha and BR Ambedkar, the party looked to integrate the sidelined and/or marginalised people in the country.
The party states that it follows the ideology that promotes human rights, social equality, social justice, secularism and affirmative action. Assisted by Mayawati, Kanshi Ram was instrumental in the rise of BSP which continues to have Uttar Pradesh as its main base.
In 1993, BSP formed a coalition government in Uttar Pradesh with Samajwadi Party, with Mulayam Singh as the CM. The support was withdrawn two years later, leading to a bitter rivalry between the two parties. Mayawati would become the CM with support from BJP in 1995 but BJP withdrew support eventually and President's Rule was imposed. BSP would return to power in 1997.
While Kanshi Ram died in 2006, it was only in 2007 that BSP finally emerged as a majority party and formed the government in Uttar Pradesh on its own merit. The ability to corner a large chunk of upper caste votes away from BJP was seen as a major reason for BSP's solid performance.
In the next assembly election – in 2012, however, the party won only 80 seats elections – down from 206 in 2007.
In the 2014 Lok Sabha election, BSP became the third-largest national party in the country in terms of vote percentage but failed to get any seat. Its worst humiliation though was in the 2017 Uttar Pradesh Assembly election when it could only manage 19 seats.
The BSP may have had its back to the wall since but has still managed small gains – like the win in Gorakhpur and Phulpur bypolls in alliance with SP. Mayawati was expected to be a key member of a grand alliance spearheaded by Congress but has since removed all speculations by aligning with SP for the upcoming 2019 Lok Sabha election. The two parties have finalised the seat sharing in UP with BSP slated to fight in 38 seats while SP will contest in 37. RLD will contest in the remaining three.
Leaders