Janata Dal United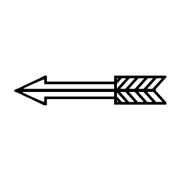 Janata Dal United
JDU
Janata Dal United came into existence in 2003 when Janata Dal, Lok Shakti Party and Samta Party joined hands in 2003. Veteran leader George Fernandes and Nitish Kumar were crucial in the creation of JDU and both had illustrious political careers from which the party benefitted.
The JDU may be one of the newer parties in the Indian political arena but its leaders brought in all their experience to turn it into a force to reckon with in Bihar and Jharkhand. Joining hands with the National Democratic Alliance, it managed to defeat the Congress-RJD alliance in the Bihar Assembly election in 2005. It was the same alliance which contested the 2009 Lok Sabha election with JDU winning 20 seats – the single most successful party in NDA after BJP (116).
The partnership with BJP was broken for the 2014 Lok Sabha election when Sharad Yadav and Nitish announced that the party was parting ways. Differences with having Narendra Modi named as BJP'S campaign committee chairman is believed to have triggered the split.
It was an absolute disaster.
JDU fought the election in Bihar in alliance with the Communist Party of India – managing only two of the forty seats in Bihar. Nitish took the responsibility of the defeat and resigned as Bihar CM.
The party's fortunes would change for the better when it aligned itself with nemesis RJD and others, and formed the Mahagathbandhan. This so-called grand alliance won the 71 of the 101 seats it contested in. The Mahagathbandhan won 178 of the 243 seats and Nitish returned to be the CM.
Differences between the foes who had turned friends cropped up once again when allegations of corruption were levelled against Deputy CM Tejashwi Yadav of RJD. Nitish would resign as CM, join NDA, and return with its support a day later.
For the 2019 Lok Sabha election, the JDU and BJP have decided to contest in 17 seats each in Bihar. Nitish, on his part, has predicted Modi would return as the PM.
Leaders