Nationalist Congress Party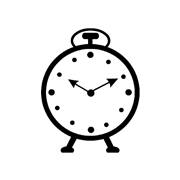 Nationalist Congress Party
NCP
Formed by Sharad Pawar, PA Sangma and Tariq Anwar after the trio was shown the door by Congress for questioning the decision of having Sonia Gandhi lead the party, the Nationalist Congress Party has since managed to make the right alliances to stay relevant in Indian politics.
Pawar, Sangma and Anwar were the three Congressman in 1999 who had opposed Sonia's rise to the post of Congress president on the argument that she was born in Italy. Despite their eventual expulsion, NCP as a party has not shied away from aligning itself with the Congress-led United Progressive Alliance.
While its primary base in Maharashtra, the NCP has small presence in a number of other Indian states as well.
The party was dealt a blow in 2013 when Sangma went on to launch his own party – National People's Party – which would align itself with the BJP-led National Democratic Alliance.
As for the NCP, it has time and again sided with the UPA with Pawar handling the Agricultural ministry in the Manmohan Singh government in 2004 as well as in 2009. In Maharashtra in particular, the party – in alliance with Congress – formed the coalition government in 1999, 2004 and 2009. In 2004, the party managed to win 71 of the 124 seats it had contested in – leaving alliance partner Congress behind.
The NCP follows an ideology which professes secularism, socialism, social equality and civic and Indian nationalism.
Over the years, defections, accusations of corruption and a charge that it is dynastic in nature, have had an impact on the political fortunes of NCP.
Pawar himself has been slammed by his critics who have called him a political turncoat.
For the 2019 Lok Sabha election though, Pawar would hope to silence the critics and stage a revival of sorts – especially after it won all of six seats in the 2014 Lok Sabha election.
Leaders