Telugu Desam Party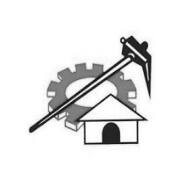 Telugu Desam Party
TDP
Telugu Desam Party is a regional political party with presence in Andhra Pradesh and Telangana. It was founded by actor-turned-politician NT Ramarao in March 1982. Within months of the inception of the party, NTR became the chief minister of Andhra Pradesh, forming the first non-Congress government in the state in 1983. The TDP was the second largest party in the 1984 general election by winning 30 seats. Until the bifurcation of the state, Andhra had 40 parliamentary seats, it has been reduced to 25 following the division.

NTR was succeeded by Andhra Pradesh Chief Minister N Chandrababu Naidu as the party president in 1995. Naidu became the Chief Minister of the state in 1995 after revolting against NTR.

In March 2018, the TDP walked out of Prime Minister Narendra Modi's coalition NDA over his long-standing demand for special status for Andhra Pradesh. The party has been accusing the Modi government of not releasing enough funds for the Polavaram irrigation project, the Kadapa steel plant and Amravati, the under-construction ultra-modern state capital

In February this year, he even held a day-long fast here in Delhi demanding that the Centre fulfil all promises made before the state was bifurcated in 2014. Opposition party leaders - including Congress president Rahul Gandhi, National Conference president Farooq Abdullah and Delhi Chief Minister Arvind Kejriwal were present at the TDP chief's fast venue.

He has been pledging his support to build an anti-BJP front along with the Congress ahead of the election. He has been meeting political leaders from across party lines to stitch an anti-BJP alliance. The TDP chief has been alleging that the BJP is misusing government machinery to target TDP MLAs since his party quit the National Democratic Alliance in 2018.

After quitting the alliance, he has often attacked PM Modi and his government lashing out at him for his decisions. Back in 2016 when the Modi government had announced demonetisation, he had termed it the right move and had praised the Centre for the decision. However, after moving out of the alliance, he criticised the move saying that it is one of the hasty decisions of the BJP government from which the country has not been able to recover.
Leaders