Trinamool Congress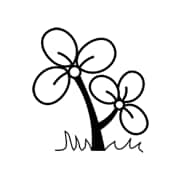 Trinamool Congress
TMC
The All India Trinamool Congress, more commonly referred to as the Trinamool Congress or TMC was founded on 1 January 1998 by the current West Bengal chief minister Mamata Banerjee. The party which began with its base in West Bengal has expanded his reach across the states to become a national party. It has a substantial presence in Tripura, Manipur, Kerala, Odisha and Tamil Nadu among other states. The party won 34 seats in the 2014 general election making it the fourth largest party in the current Lok Sabha.

Mamata formed the TMC after breaking away from the Congress after over 26 years over differences in ideologies. On the day of the inception of the TMC, Mamata sketched the logo of the party which signifies 'grass root' (two saplings on the grass). Through the logo, Mamata wanted to showcase her message of secularism, 'Ek e brinte duti kusum, Hindu Musalman, ekjon tar noyonmoni onno ti tar pran' (two buds on the tree, Hindu and Muslim. If one of them is the eye, then the other is life).

Mamata rose to prominence after she sided with the farmers and opposed the land acquisition policies for industrialisation at Singur. She pulled off a landslide victory for the TMC winning 184 seats on its own, ending the 34-year-old Communist Party of India Marxist (CPIM)-led Left Front government. One of her first decisions after she was sworn in as the CM in 2011 was to return 400 acres of land to Singur farmers.

Her recent standoff with the Centre over the questioning of Kolkata Police Commissioner by the Central Bureau of Investigation (CBI) saw her sitting at a dharna for three days in front of Metro station at Esplanade in Kolkata.

For the 2019 Lok Sabha election, Mamata is at the forefront of the Mahagatbandhan of political parties to form an anti-BJP front. The rally held by her in Kolkata saw a massive participation from leaders of opposition parties from across the country including Andhra CM Chandrababu Naidu, Delhi CM Arvind Kejriwal, Karnataka CM HD Kumaraswamy along with several other party veterans.