New Delhi: The gay matrimonial ad placed in a popular tabloid a few days ago has created quite an uproar on the social media. While most of it is positive, there has been some backlash too.
But the interesting news is that Harrish Iyer, for whom the ad was placed by his mother, has reportedly received over 70 responses from all over the world. The report in a leading daily further says that the overwhelming response has also come from Australia, the UK, the US and Saudi Arabia.
Also read: 'Groom for my son' – India's first gay matrimonial advert
While being homosexual is not criminalised in India, sex against the order of nature (non-procreatory sex) is illegal. Harrish's mother faced a lot of threats from some people for the advert. But she faced most flak for her saying "Iyer preferred" in the advertisement.
Mrs Iyer has clarified on facebook: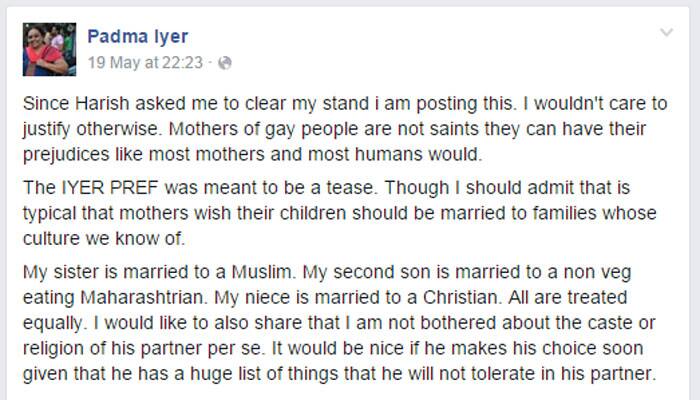 The 36 year old activist was quoted as saying that he was overwhelmed with the amount of response he has received. He also said that at most he was expecting the ad to generate a buzz.