Nikhil Merchant shows you how to indulge
Vodka –Diva Vodka
True to its brand title, Diva Vodka walks the red carpet with its diva-esque adornments. This triple-distilled vodka from London's famed Blackwood Distillers is a spirit, which has been ice-filtered through Nordic birch charcoal, and then passed through a special diamond filtration system. If the description doesn't excite you, the bottle will—it is a clear glass tube bottle with a wand in the center, which has been hand-filled with 48 Swarovski stones including cubic zircona, smoky topaz, pink tourmaline, amethyst, citrine and peridot. The wand can be used as a garnish in your drink.
Price: US$ 1,000,000/bottle
Bourbon – Pappy Van Winkle Family Select 23 Yr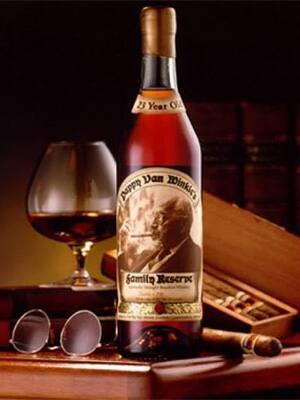 Not a fairytale, but definitely making you believe in them, this rare whiskey from Kentucky is called the Pappy Van Winkle Family Select Reserve 23 Yr. This limited edition bourbon comes with such a short supply that even billionaires find it difficult to lay their hands on it. They make only 7,000-8,000 cases a year (as compared to the world's favourite bourbon—Jim Beam which churns out 7 million cases a year). It is aged between 10-23 years making it a smooth elixir with all the quintessential flavour profiles of honeyed notes and toffee bits, which is the making of a great, if not rare, bourbon. Some bottles from the distillery have sold for US$ 5000/bottle due to its short supply, but retail anywhere around US$ 500 per bottle.
Price: US$500/bottle
Gin – Nolet's Reserve
A botanical delight, gins are the complex white spirits of the cocktail world. They spell versatility and adaptability. Touted as a limited edition, the Nolet's Reserve is the labour of love from Carolus Nolet Sr., 10th generation distillery owner from Holland, which is also one of the oldest distilleries in the country. The bottles are allocated annually and individually numbered by hand, which makes it exclusive. The gin itself is made from two of the most expensive botanicals in the world—the warm and fragrant saffron, the subtle and delicate verbena. It is distilled using small copper pot stills, creating a spirit, which will make you the perfect martini.
Price: US$700/bottle
Tequila – Tequila Ley .925 Ultra Premium Anejo Tequila - Pasión Azteca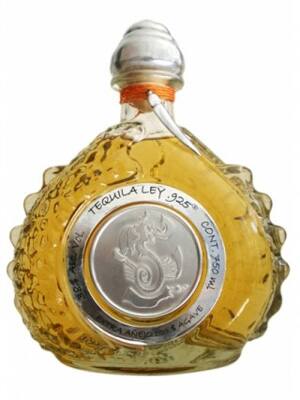 The crème de la crème of tequilas, the Tequila Ley .925 raises the bar, it is rendered untouchable by other brands, especially since it is the most expensive tequila in the world. What makes this 100% blue agave tequila exclusive is it's ageing time—a minimum of six years. But the actual value is in the bottle itself, which is diamond encrusted using precious metals (platinum) as a base and custom-designed by artist Fernando Altamirano, the CEO of the company. They make bottles in two digit numbers and are targeted at collectors, auction houses and billionaires who have a penchant for collectibles (they provide a crystal bottle of the same quantity with the same liquor along with a purchase of the diamond encrusted edition, so that collectors can stock it in their place of pride in the bar).
Price: US$3.5million/bottle
Nikhil Merchant is a gourmet consultant, food writer and blogger (Nonchalant Gourmand) and strives to wed the flavors of food to the myriad moods of life.