Avril-Ann Braganza talks to some of the best in the business to find out what couples are looking for to capture their D-Day moments
Are those traditional long videos of your parents' wedding, recorded from the beginning to the end, not your style? Do you want the memories of the most important day of your life to be one-of-a-kind? With changing technology, the wedding photography industry has advanced from what it was five years ago. "Couples understand different shooting styles like fine-art photojournalism, candid photography, documentary-style photography with a touch of fashion and editorial; they are more precise about their requirements," says Sundeep Singh from DotDusk Studios. Besides this, pre-wedding photo shoots, save-the- date invites with the photo shoot and fashion-styled photo shoots are also in vogue. Every year photographers need to upgrade their equipment to get the best results. Clyde Peter D'souza of Clyde & Karen Photography believes, "Today, cameras are much better. Small cameras like the Gopro have revolutionised wedding photography and videography. These cameras can be used underwater and attached anywhere—even on to a car or bike or an aerial copter. There are also other kinds of equipment like sliders, dollies and mini cranes to get cinema-style camera movements."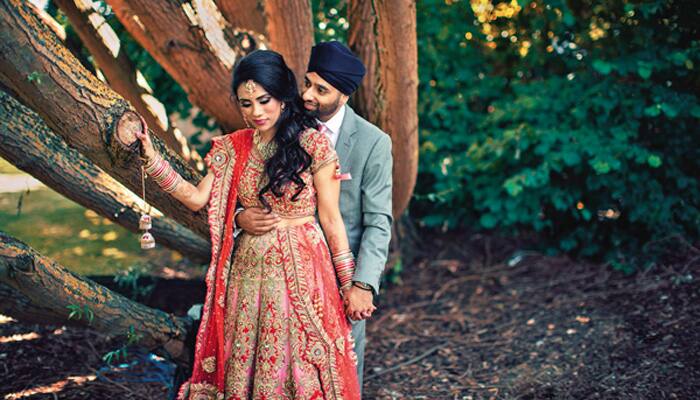 Jibs and aerial copters like the DJI Phantom RC helicopter cost anything from Rs 2 lakh upwards, whereas editing machines like the Apple IMac 27" x 3 may cost as much as Rs 4.5 lakh. Couples have travelled as far as Italy and France for their pre-wedding shoots and have even flown in photographers from India to London and Tanzania for their wedding. "Destination pre-wedding photo shoots can get expensive, as it sometimes involves travelling with a crew," shares Candice Pereira of Marry Me–The Wedding Planners. However, the price of a wedding shoot is priceless; brides and grooms have allotted as much as Rs 15 lakhs (more or less) only for photography and videography. Lakhbir Singh from DotDusk Studios tells us, "A couple from London had come down to India; they hired us for their pre-wedding shoot and then invited us to London to capture their wedding memories.
Besides our charges, they spent Rs 3 lakhs for our visa, tickets, accommodation, food and travel while in London." With better equipment and talented photographers and videographers, a whole new trend and era of making couples even happier today than they were yesterday, is emerging. So what will it be for your wedding?
Did You Know?
Some of the best cameras used today are fullframe DSLRs like Nikon D750, D610, D800 and D4s and Canon 6D, 5D Mark III, which start at Rs1.50 lakh and go on up to Rs 6 lakh. The Nikon D4s is priced somewhere close to Rs 4 lakh. Weddings are always shot in mixed and lowlight conditions and for this, high-speed lenses with wide apertures are a must. Popular lenses among photographers include 24-70mm f2.8, 70- 200mm f2.8, 50mm f1.4, 30mm f1.4, 85mm f1.4, fish eye 10.5mm f2.8 and 25mm f1.4. While all these work for videos, Carl Ziess lenses are much preferred. The cost of lenses may vary between Rs 7,000 to Rs 4 lakh, while the Canon L series lenses can cost as much as Rs 8 lakhs.