New Delhi: The tradition of dangling 'kaleera' by the bride over unmarried girls is oft practised in North India. The ritual is pretty similar to throwing the bouquet by the newly wed bride in the West.
The fact that we are referring to 'kaleeras' now, will stun you for sure. Bollywood actress Katrina Kaif, who was one of the elite guests at Arpita and Aayush's wedding got her big 'kaleera' moment during the ceremony. Celebrity fitness expert Deanne Pandey took to Instagram and shared this picture.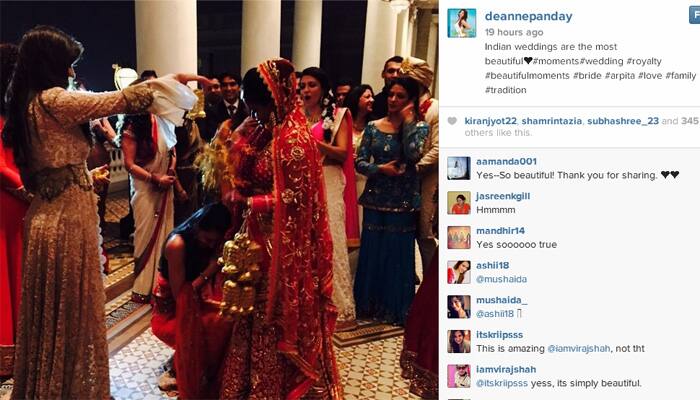 According to a leading daily, the latest buzz has it that Kat, who is rumoured to be dating actor Ranbir Kapoor, got the lucky 'kaleera', as it fell on her head. While the ritual means, whoever gets the 'kaleera' becomes the next prospective bride, now whether that rings any bell for Kat, we wonder !
Ranbir and Katrina have reportedly moved in a plush house and even thrown a house warming party for their close friends. The couple is sort of tight-lipped when it comes to revealing the relationship, however reports about them going steady and tying the knot early next year have been a constant newsmaker.