New Delhi: Bollywood actress Deepika Padukone has fans across the globe. You will be amazed to know that not just movie lovers, but even a lot of stars are also crazy about her. The list includes the name of heartthrob Fawad Khan.
Recently, while hosting a segment of an award function, the 34-year-old actor got a chance to flirt with Deepika. Impressed with his efforts, the 'Finding Fanny' girl finally stepped forward and shared a warm hug with Fawad.
Following this, the way Fawad reacted was simply hilarious. His funny expression has now gone viral on the social media and it is winning a lot of love from the fans.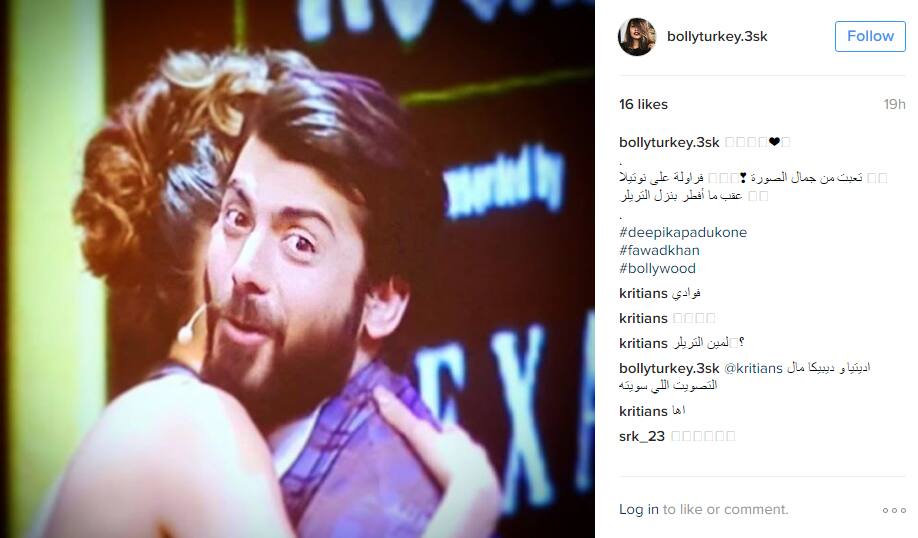 (This picture was shared on Instagram by a fan club)