Six college girls share their eye-catching style statements
Fish Tail Punk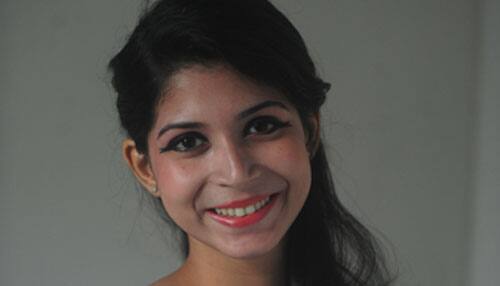 Fatema Lakdawala, 19
Usha Pravin Gandhi College (UPG), B.M.M.
''It defines my beauty and makes me feel more confident''
Process: Apply a nude base/concealer. A very light shade of eyeshadow works will offer the best results. Draw a thick line across your lashline with kohl kajal. Then use a black fine-liner to define it. Now, make a '<' shape, slightly away from the corner of your eyes with the fine-liner. From the open end-points of the '<' draw lines back towards your eyes to create a fish tail. Now, fill the 'fish tail' with kohl kajal. Stretch the eyeliner only half way through the waterline for a definitively punk look.
Get the look: Lakme Eyeconic kajal, Maybelline BB stick, eye shadow and mascara, VOV Beauté fine-liner pen.
Also works for: A night out, especially if you're wearing a funky black top and torn jeans with bright nail paint and junk jewellery.
Smudged to Perfection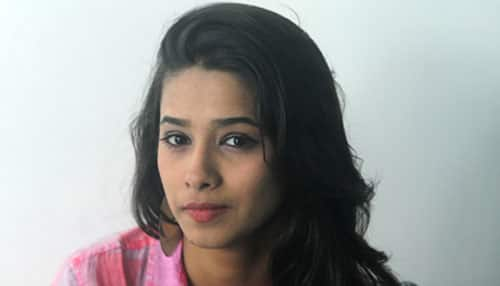 Sanoori Jain, 19
Jai Hind College, B.A.
''It brings the best of my features and enhances my beauty!''
Process: Start with a primer or a powdered concealer. Apply a thin layer of light brown eyeshadow close to your lashline and smudge it. Then proceed to apply gold eye shadow all the way to the creases of your eyes. Smudge the two together. Use a coloured eye pencil/ kohl kajal on the lash line of your upper lid and smudge it towards the center and the sides. Follow the same process on your waterline and smudge it mor eto the centre than the sides. Apply mascara and curl your eyelashes.
Get the look: Lakme Eyeconic kajal, Mac eye shadows and mascara
Also works for: Hanging out, picnics, a trip to the beach
Smoke and Mirrors
Sonali Malhotra, 18
Mithibai College, SYJC
''I love the confidence that make-up gives me. After all, money can't buy happiness but, it can buy me make-up''.
Process: Begin by applying concealer. Choose two eye shadows—one dark and one medium. We opted for black and pink here. Apply a layer of the lighter eyeshadow starting at the lash line and extending all the way to the crease line. With short strokes starting at the inner edge of the eye sweep the darker shade upwards toward the crease line to form a distinct triangle. Blend the two colours so that the transition is subtle. Enhance your brow bone with a pearl or bronze eyeshadow. Apply a kohl pencil to your lashline beforee curling your eye lashes.
Get the look: Lakme Eyeconic kajal, Mac mascara, eyes shadows by Color Bar and Maybelline
Also works for: Parties, weddings, presentations
Just Winging It
Analisa Noronha, 20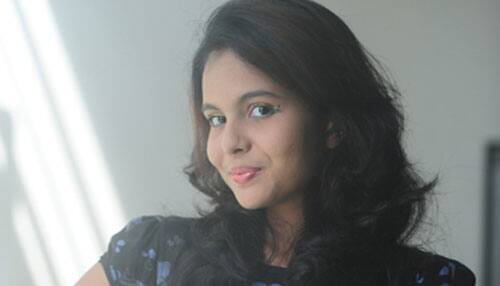 St. Andrews College, B.M.M.
''It expresses one's inner self''
Process: First apply a base. Then apply a thick gold line on your upper lash and stretch it outwards and upwards (once it goes pasts the corner of your eye) to form a winged extension. Use a white pencil liner and a blue pencil liner on your water line. Stretch the blue line outwards and downwards (once it goes past the corner of your eye) to form another winged extension. With a black liquid liner, run over the gold line as close to the lash line as possible. Stretch it outwards to outline the winged gold extension. Outline the winged blue extension too. Apply mascara and curl your eyelashes. To complete the look, you could use a mild sparkle dust or a bronzer.
Get the look: Maybelline liquid liners and Lakme pencil liner
Also works for: A beach party, a one day picnic or a summer vacation
Retro Monochrome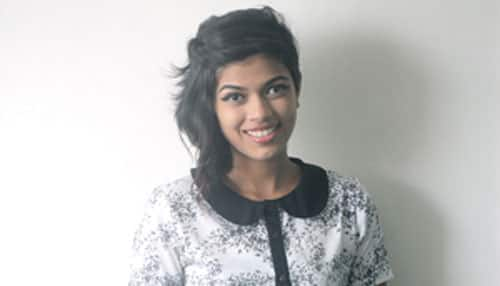 Nikita Fernandes, 20
Wilson College, B.M.M.
"Make up enhances my beauty and boasts my confidence. It makes me look bolder than I am."
Process: Use a concealer, followed by a dark-brown eye shadow. Then use a thick and dark retro kajal pen and draw a bold outline above the lash line that extends past the corner of your eye mimicking the famed cat-eye look. Use a kohl kajal to fill it the space between this line and your lash line. Gently merge the two. Use a silver eye liner on your waterline. Dab a glitter shadower on the lash line and below the waterline and tell us what you think of your retro avatar.
Get the look: Mac silver liner, Maybelline colossal kajal and shadow effect
Also works for: A retro party. Will works really well with a little black dress. You could also team it up with some antique jewellery.
Colour Me Fun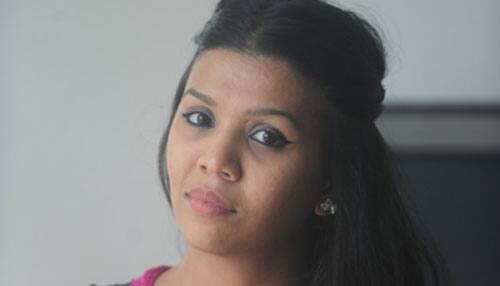 Beverly Almeida, 20
Sophia College, B.M.M.
" I love make up becuase, it makes a girl look presentable and make her face look flawless"
Process: First apply a complexion care cream. Follow it up with some nude eye shadow. Then run coloured pencil liner along the lash line, from the inner corner to the middle of the eye. Continue where you left off with a different colour; extending the colour to the corner of the eye. Use a black liquid liner to extend the line beyond the corner of your eye for the winged look. Repeat this procedure along the waterline, giving the black liner winged extension a skip.
Get the look: Lakme CC Cream, Color Bar USA pencil liners and liquid liners, Maybelline mascara
Also works for: A beach party or a movie date
Images by Hemant Padalkar