New Delhi: Lover boy of Indian reality show-  Prince Narula - faced the double trouble of 'Bigg Boss' when he was brought face to face with his love trysts in the house. Both Yuvika Choudhary and Nora Fatehi were guests in the recent episode of 'Bigg Boss'. Narula who was seen besotted with Yuvika Choudhary in the initial days of 'Bigg Boss' had proposed to wild card entrant Nora Fatehi later in the show.
Although both the ladies are attractive, they couldn't last long in the show. However, as long as they were, the 'Bigg Boss' house was burning with love, thanks to Prince's incorrigible romantic heart!
Even Rishabh was found attracted to both the ladies at some point, although his attraction could never transcend into something more substantial. Could this be one of the reasons why Rishabh and Narula share a frenemy bond?
Here, we take a look at Prince and both of his ladies. Figure out who he looks best with.
Prince and Yuvika: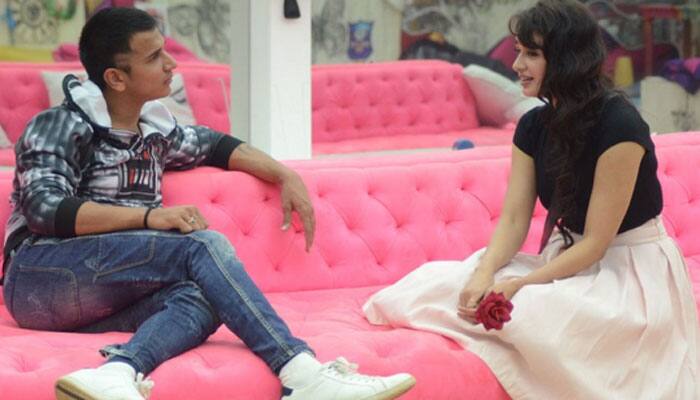 The two started off as good friends, and now that Nora has entered the picture, Prince doesn't mind keeping Yuvika as a friend. Even Yuvika is cool with being friends with Prince. Prince had made a heart-shaped parantha for Yuvika and the latter couldn't get enough time to reciprocate his love. Even she said in the recent episode that had she been given more time, probably something might have happened between them.
Prince and Nora: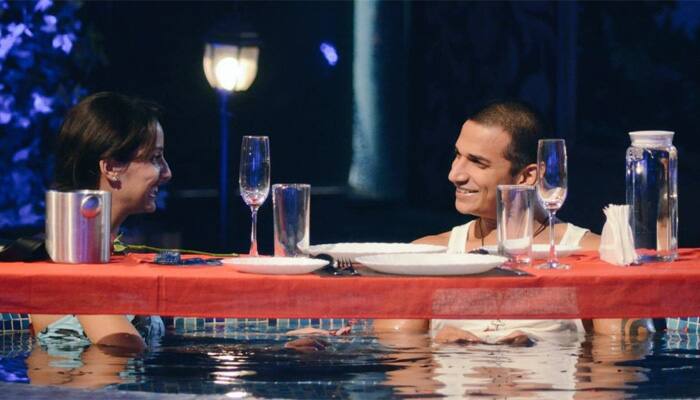 Even the whole house and audience seem to find the couple attractive. Nora had even told Salman before she entered the show that she likes Prince, and no sooner than she was already inside the house, love was in the air! The two have shared many special moments together in the house and had even a pool-side dinner organized by 'Bigg Boss'. Although Nora wasn't clear on her stance, there is possibility she might take her own time to think upon it.
So, looks like although Prince had a fleeting crush on Yuvika, Nora may have stolen his heart completely! But whether he looks good with Yuvika or Nora is upto you to decide. What do you think people?