It's said marriages are made in heaven, well for some its literally. We all secretly wish to have a dream destination wedding embellished with glitz and glamour without burning a hole in our pocket. Now, no longer we follow the old tradition of marrying in the ancestral homes. People these days wish to make their wedding grand and take utmost care to select the best venue possible.
Moreover, it's not always necessary that only expensive weddings turn out to be best, one can have the same at an affordable price too.
So, relax, get your coffee mug and take a tour through our piece of article on a fair idea of places where you and your loved one can tie-the-knot without splurging lavishly.
Goa
Under the starry blue skies and the whispering tide, what can be more romantic than saying 'I do' to your partner? Options are many in Goa which is a vast city. One can either choose the resorts or private beach or turn to Church.
And the wedding party? The sandy beaches and sea-food will keep you company.
Udaipur
Yes, we know what you're thinking right now. Udaipur is famous for lavish destination wedding. But there are some budget venues too, which won't cost you much. Fatehgarh is an old world property within the heart of Udaipur. The rooms can cost you up to Rs 11000 during peak times but expect low prices otherwise.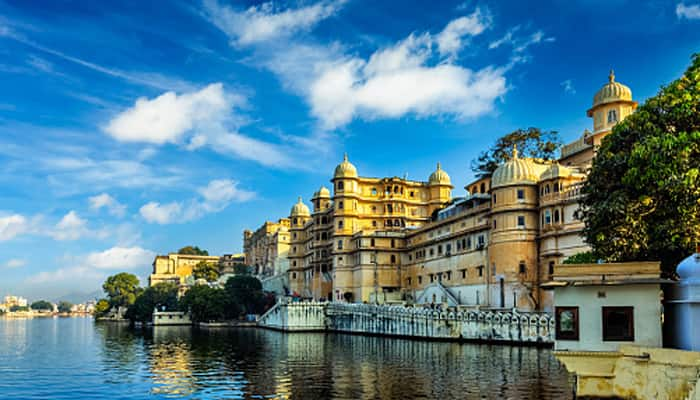 Kerala
Kerela has to be the next favourite after Goa and Rajasthan. If you are the one to prefer a low-key soothing wedding, then the backwaters of Kerela is the 'this is it' destination  for you.  'Alleypey' is one fine place to be among the lagoons and tourist attractions.
Silvassa
Scenic beauty, picturesque location and beach resorts – sounds good enough? This will be suffice to entice you to come and marry in the former Portuguese colony of Dadra and Nagar Haveli. Silvasa is easy to locate, it lies between Gujarat and Maharashtra. So, it has the best of the both worlds or cities, may we say!
Andaman and Nicobar Islands
Couples-to-marry soon, listen up. If you have been through a lot of venue deciding phase and can't pick any, give Andaman and Nicobar Islands a try. A romantic getaway for the soon-to-be couples entering matrimony. The beach wedding on the islands is the ideal venue against the backdrop of sea-waters, beautiful beaches and resorts.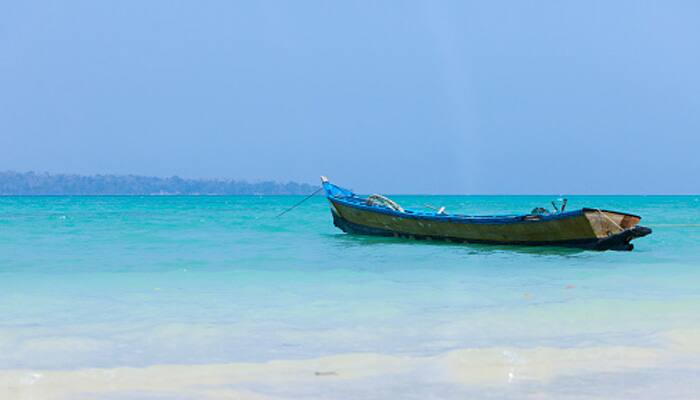 Rishikesh 
Have you ever wondered how serene it will be to get married by the river Ganges? Get your own royal and traditional wedding at the Ganges of Rishikesh. The Glass House has seen many intimate weddings. Surrounded by the a vast sea-bed and white beaches, Rishikesh weddings project an idyllic setting to start a new journey.
Jaipur
The 'Pink' city of Rajasthan is an ideal spot for dream weddings for many. It's landscape and hilltops resorts and palaces serve as crowd-puller for weddings. While some give away the rustic feeling, others complete the purpose of architectural marvel. Tree of Life Resort & Spa, Jaipur is a perfect location for a wedding with limited guests. Situated in Kacherwala, Kukas, Jaipur, Rajasthan  it is one of the 9 best hotels there.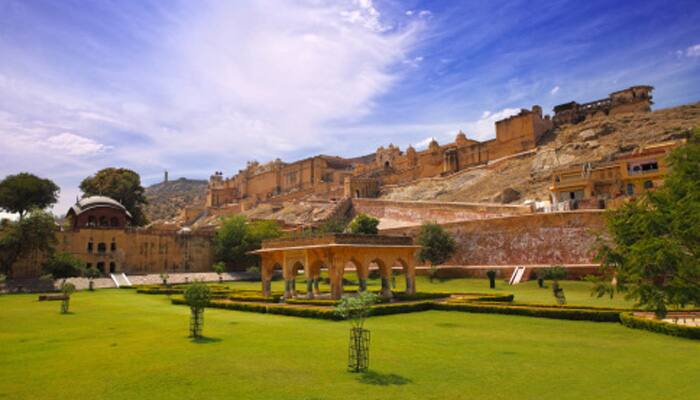 Lavasa, Maharashtra
How about a wedding at a hill-station. India's first man-made hill-station in Lavasa, Maharashtara can charm you with its beauty. Escape the noisy shores and hustle bustle of the busy city and solemnise your wedding amidst the waterfalls and splendid lakes that surround it.
(PS: Thinkstock Image, Images has been used for representation purpose only)