Akash Mehrotra tells you about the must-try delicacies of Lucknow and where you should have them
The food culture in Lucknow was never a slave to the swanky 5 star culture, it always had its own aroma, which still simmers in the names now synonymous to 'culinary revolution' in India. Food in Lucknow has its identity. The place has given this country kormas, kaliya, nahari-kulchas, zarda, sheermal, roomali rotis, warqi parathas and above all kebabs–of different types. Not only the ingredients used to cook them, but also the expert tutelage handed over from generation to generation makes Lucknawi food worth savouring. So let's start the tour: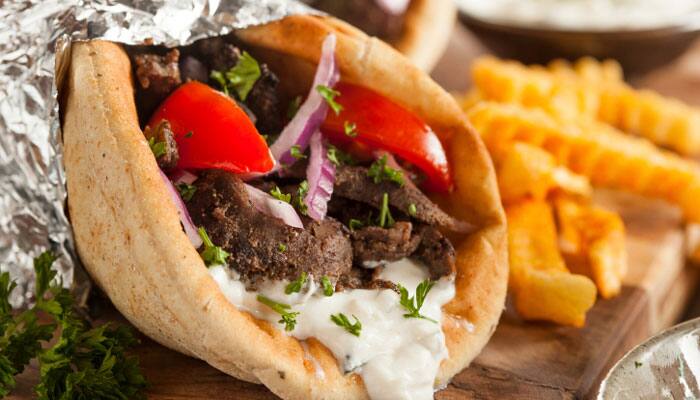 Kebab Parantha
This heavenly offering had to be first on the list and the best place to have it is the obvious–the 100-year-old Tundey Kebabi, tucked away in a corner of the bustling Aminabad area. Started by the late Haji Murad Ali, the shop was named Tundey (meaning one arm) because Ali sahib prepared kebabs only with one hand. Kebabs have their own legends, there is a story behind most. The most famous Gilawat kebab (the softest) was specially made for the nawab of Lucknow, Wajid Ali Shah by his rakabdar (royal cook) after he lost all his teeth. It is said that the authentic Awadhi recipe used more than 150 spices to make one kebab. Apart from Tundey, one can also try Dastarkhwan and NaushiJaan. I would personally rank kebabs of NausheeJaan higher, especially the seekh kebabs that parallel Tundey's. To the list you can also add kebabs of Shekhawat; the smokiness, perfect crispness and char on  kebabs at this 'hole in the wall' restaurant, make all the difference.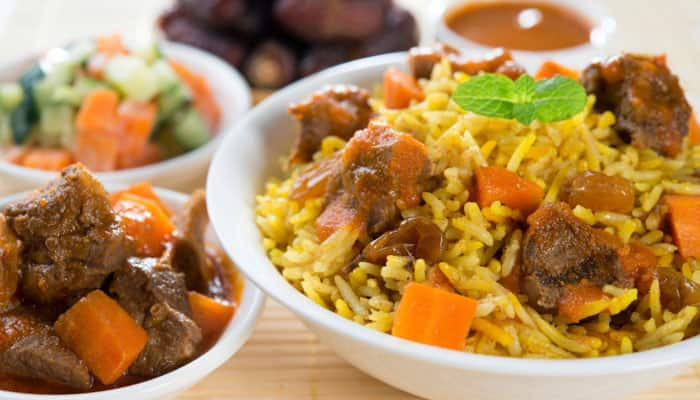 Mutton Biryani
I went in search of Lucknawi biryani and for a person who spent days devouring biryani near Char Minar in Hyderabad, the Mecca of biryani, the Lucknawi version is more like a pulao. Interestingly, that possibly because traditionally Lucknow has had a pulao culture, not a biryani one. So for the real flavor of Dum Biryani I have to go to a small shop in the Chowk area–Idris Dhaba. Forget the class for sometime and indulge yourself in the soft aroma of Dum Biryani as it is cooked over low fire in a sealed, heavy-bottomed pan. Slow cooking ensures that the meat retains all its natural aroma and becomes imbued with the richness of the flavours of its juices. To savour the real Awadhi flavour, look no further than Oudhyana, where chefs give their due and credit to the Awadhi culinary tradition.
Handi Chicken
As the name suggests, the chicken here is cooked in an earthen pot (over coal in a one-meter-deep hole). The original Kalika Hut is in Azamgarh, but Lucknow's  Badshah Nagar and Gomti Nagar serve the same taste, with a lovely aroma. Its combination with Lucknow's best shreemals is just mind-blowing.
Lucknawi Chaat
Lucknawi cuisine is incomplete without its lip smacking chaat. Along pavements, you'll be allured  by snack monsters: dahi-vada, papdi, ghugni, aloo dum, bhujia, onion, chutneys and the mouth-watering pani-batasha (in five different flavours). Only Indore beats it by serving pani-batasha in eight flavours. These chaats will set a bomb exploding in your mouth. Try Royal Café in Hazratganj that Lucknowites swear by, especially for its basket chaat. Gomti Nagar's Neelkanth, Aliganj's Radhey Lal and Aminabad's Pandit chaat house are also good options.
Kulfi Falooda
Located in Aminabad, close to Tundey Kebab, Prakash ki Kulfi is among the best places to have dessert. Kulfi falooda is its main attraction, which will make you forget all your prevrious falooda experiences, and it's also worth trying their creamy fruit kulfi.
Lassi
In the Chowk area, Sai Lassi corner serves a great variety and what makes this place special is the thick cream layer, top with dry fruits. Do try their chole bhature–the flavour despite the restraint in spices in the black chole will make you go 'wow'.
Thandai (also with Bhang)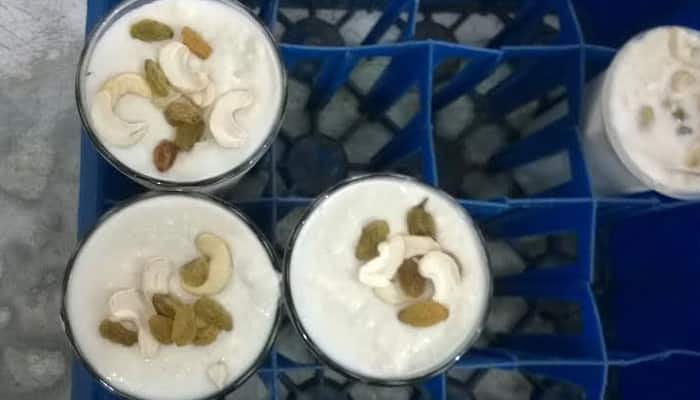 A must visit place in the Chowk area, Pandit Raja is Lucknow's oldest thandai shop. You can have both normal and masala (with bhang) thandai here, topped with saffron, kaju, almond (badam), pistachio (pista), cardamom (elaichi) and some secret masala powers. Bhang is mixed in at no extra cost, but the dose given depends on whether you've tried it earlier.
Malai Ghewar
For Lucknowites Ghewar is what Rosgullas are to Kolkatans. Neelkanth confectionary is handsdown the best place to have it and is also good for rasmalai; Chappan Bhog is also a good option. They are also possibly the favourite places of the sweet-toothed, in Lucknow.
Makhan Malai
Available only in early mornings till 9 am in the Chowk area, the light, yummy makhan malai makes winter mornings delicious and much-awaited. I am sure you just can't eat one, repeat sessions are a ritual.
Gulabi Chai
Surprised! Try Nakhas market at night. During eid, Gulabi Chai is served here with hot imarti (similar to jalebi) or andarsey. Flavoured with saffron, elaichi and kewra, its taste is nothing like the 'typical chai' you've had all your life.
Pics by Anuj Nigam